Atcheson: Tax Season Is Over. Now What?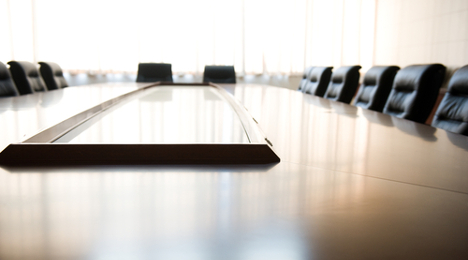 LAS VEGAS -
Timing is important in marketing/ advertising, and no time is bigger than tax season. Tax season is easy to predict because it is the same for everybody. To discover other timing mechanisms, read on.
• After a robbery or violence in a city: Home security systems sales rise.
• After Obama mutters about gun control: Gun sales and ammo sales rise.
• After terrorist activity is highlighted on the news: More people enlist in the American military.
Your mission (should you choose to accept it) is to find regularly scheduled or random events to boost your sales or strengthen your business in other ways.
At the National Alliance of Buy-Here, Pay-Here Dealers National Convention in Las Vegas, I spoke with Howard Leavitt. He cited a study that suggested that people buy vehicles around their birthdays.
You can run Facebook ads and target people just prior to their birthday.
When someone gets married or has a baby, they may have a new need for a vehicle. They too can be targeted with your advertising based on timing.
Some dealers like to target people fresh out of bankruptcy. This list can be purchased.
When I explain these timing mechanisms via private consultation or in a workshop, dealers agree with me, but there is still the issue of consistency.
You will have difficulty boosting your sales with random acts of marketing. Maybe yours are random because the person in charge of marketing is wearing too many hats and putting out fires all the time. As a result, marketing consistency suffers.
Newsletters (Printed not Email)
Sending printed monthly newsletters helps with consistency. Every month your newsletter can:
• Ask for feedback
• Ask for referrals
• Remind customers that they may be eligible to upgrade early if they are close to paying off their loan.
If you are already one of the savvy dealers that is sending newsletters, your content should be relevant to the time of year.
Mass Marketing
Even though you may be able to run mass media ads (television, radio, etc.) and reference events that affect a plethora of people in your area, you still lose the advantage of timing mechanisms that influence a specific individual.
When an event takes place in a consumer's life, it affects their behavior. When your mass media ad is in front of them at the exact right time, that's great. However, using tools such as Google Adwords (pay-per-click), you can put your ad in front of people at the time that consumers have decided is right for them.
If a consumer has another child, they may decide to shop for a more spacious vehicle. They go to Google and do a search. They do not sit and watch television, waiting for your commercial to come on. If your Google Ads are always running, the timing is perfect because the consumer is the one seeking you out. You only pay if an interested person clicks on your ad so you can run ads all the time. (Your targeting needs to be spot on, though.)
Next Step
Dedicate two hours this week to sit down with other smart people on your team and brainstorm every possible life event that could lead to the purchase of a vehicle. Then find a way to reach people in a timely manner that is consistent with the events you have written down.
To take it to an even higher level, hire an expert to do this brainstorming wiThyou. You may discover new media and strategies to capitalize on new opportunities that you have never previously explored.
Kenny Atcheson is the president of Dealer Profit Pros. He teaches workshops, speaks at 20 groups and his company offers several done-for-you marketing and advertising programs for the buy-here, pay-here industry including a newsletter program, a feedback and review system, pay-per-click management, and private consulting. His website can be found at www.DealerProfitPros.com.