Canadian car-buyers share thoughts on EVs, leases, new vs. used & more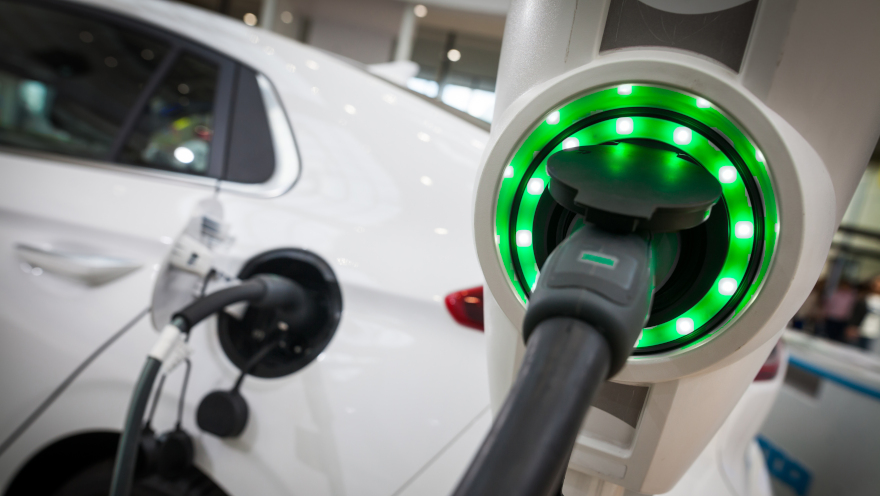 While many consumers are still tentative, Canada is "warming up" to electric vehicles, and subsequent sales gains are helping to improve the used retention values of these vehicles.
That's according to analysis and a study developed by Canadian Black Book, which found that 44% of Canadian car buyers would likely consider going electric.
While 56% are likely to pass on EVs, the consideration rate is up 15% year-over-year. And the percent of non-consideration is "diminishing over time," CBB said.
The study was conducted by Ipsos.
"There are so many more EV options for car buyers to consider as each year goes buy," said Daniel Ross, CBB's senior manager of industry insights & residual value strategy.
"This has made the space more competitive," Ross said. "Canadians are becoming more comfortable with the idea of an EV in their driveway, compared to years past, which is a trend that we expect will continue to grow."
Another benefit: EVs are retaining more of their value.
"Just a few years ago, retained values for EVs were quite weak as the market was struggling to warm up to EV adoption," Ross said. "Now, Canadians are warming up, and units are moving off the showroom floors, which helps increase retained values."
Full circle: greater retention can mean more sales.
CBB's survey asked consumers if EVs having stronger retention rates than internal-combustion model would change their stance on going electric, 33% said they would be more likely to purchase an EV.
And 44% of the youngest consumers point to higher retained values as a key consideration, CBB said.
Another piece of CBB's survey data involves end-of-lease actions.
Their data found that 52% of lessees are likely to buy the vehicle when the lease ends, which CBB said may be driven by lower residual values two to three years ago.
That's twice as high as those who plan to re-up their lease.
"Now is the time to capitalize on low lease residuals and buy out that vehicle at maturity," Ross said. "Car buyers stand to either save considerable money or even make money if they resell that vehicle."
Next up, what impact will vehicle price hikes have on new vs. used intention?
CBB found 43% say the hikes will have no impact on their choice, with 40% saying they will buy used due to increased prices and 17% saying they're buying new.