Q&A with Element's Tim McGee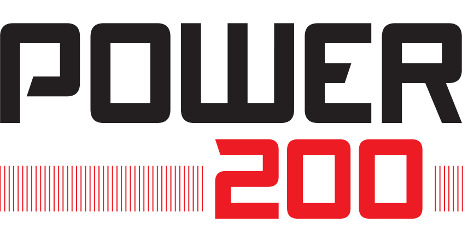 CARY, N.C. -
As part of Auto Remarketing Canada's annual Power 200 this fall, we reached out to some of the top executives in the Canadian used-car business for an inside look at their businesses and their insight into the remarketing industry.
Next up in this series is a September Q&A with Tim McGee, manager of vehicle remarketing with Element Financial Corp.
Auto Remarketing Canada: What are the top challenges for consignors in the Canadian remarketing space in 2016?
Tim McGee: With increasing volumes of used vehicles coming back to auction, consignors will be tasked with ensuring that vehicles are in top condition. Element works with clients to ensure vehicles are as close to retail-ready when returned for resale. Often referred to as 'front-line ready,' these vehicles require minimal reconditioning effort from the purchasing dealer and garner the most attention and sale dollars at auctions. Clients with definitive preventive maintenance, accident, safety and driver policy and procedures reap higher returns than those clients without fixed policies.
ARC: How do you maximize technology in the wholesale marketplace in Canada?
TM: Element utilizes ADESA's auction locations and their technology platform to remarket our vehicles across Canada. ADESA provides buyers with more visibility to our fleet vehicles and allows for large-scale sales, as well as providing the buyer base with advance notice of all vehicles up for auction. This helps ensure that the right dealers are present and the right mix is available when our clients' vehicles are being auctioned. This unique sales approach gives our clients' vehicles maximum exposure in front of a targeted yet expansive buyer audience across Canada and the United States.
ARC: How as a consignor do you balance inlane versus online wholesale sales?
TM: At ADESA's auctions across Canada, Element receives one of the largest attendance of all fleet management companies, and is well respected in terms of our professionalism, quality product and service. This all translates into better returns when our clients' vehicles go to the in-lane auction and simulcast online during sale day. If a vehicle does not sell in-lane it is put up online until our required sale amount is received or until the next in-lane auction date.
ARC: How are wholesale volumes trending for you this year? What segments appear to be the strongest?
TM: The fallout from the 2009 global financial crisis resulted in years of lower new vehicle sales and consequently low supply, high demand and prices for used vehicles with lease returns bottoming out in 2013. As new-vehicle sales reach historic highs (with each of the past three years setting records in Canada), combined with the growth in leasing, the supply/ demand ratio is beginning to favor supply and increase depreciation rates in 2016. Although supply of used vehicles is rising, values have remained firm for mid to full size SUVs and pickup trucks due to a strong US dollar.