2021 Auto Finance Innovators Award: Top 100 Winners Announced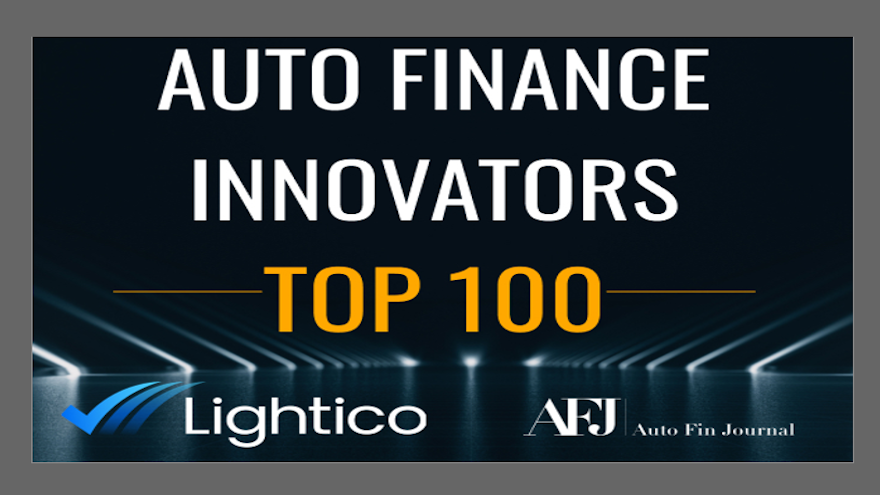 NEW YORK -
Lightico, in collaboration with Auto Fin Journal and six industry leaders, recently announced the top 100 list of leading innovators as part of the 2021 Auto Finance Innovators Award: Top 100, which recognizes auto finance professionals who have made significant technological contributions to their company and the industry,
The selections were made by a panel of current and former industry executives, media and influencers and arrive on the heels of significant innovation in the auto finance industry during the last 18 months.
"The auto finance industry has made huge strides in the past few years to innovate and digitalize –– especially during the last 18 months," said Marguerite Watanabe, president at Connections Insight and one of the program judges.
"This innovation needs to continue as consumer expectations for digital auto lending remain high and competition stays fierce. The nominees are impressive executives who have brought significant innovation to their company –– and to the industry as a whole," Watanabe continued.
The complete list of the top 100 can be found on the awards website.
"It has been remarkable to see just how dedicated many of the auto finance industries' leaders are to pursuing and implementing tech innovation to match and surpass customer expectations," Lightico chief executive officer and cofounder Zviki Ben Ishay said. "I thank the judges who have given their time to this important initiative and applaud all those who were nominated and work tirelessly to improve the auto finance industry."
Category winners, judged by the select panel of industry veterans, will be announced in the coming months.
Along with Watanabe, that panel included:
• Grene Baranco, who is vice president of eCommerce at Mercedes-Benz of Buckhead
• Don Gottwald, who recently retired from KAR Global
• Glenn Munro, who is president at Lender Compliance Technologies
• Rich Zellner, who is president at Automotive Resource Group
• Ian Smith, who recently retired as CEO of BMW Financial Services USA and Region Americas
• Nick Zulovich, who is senior editor of Auto Fin Journal
"It's wonderful to celebrate the innovation successes and impact that all of the nominees have brought to our industry," Munro said. "Without a doubt, new technology –– whether risk-management, digital contracting, AI or customer experience-focused –– will be the single most important agent of change in the auto finance industry.
"Those leaders who are innovating today will quickly see the impact it will have on their businesses and their peers," he went on to say.