2022 Women in Auto Finance honorees revealed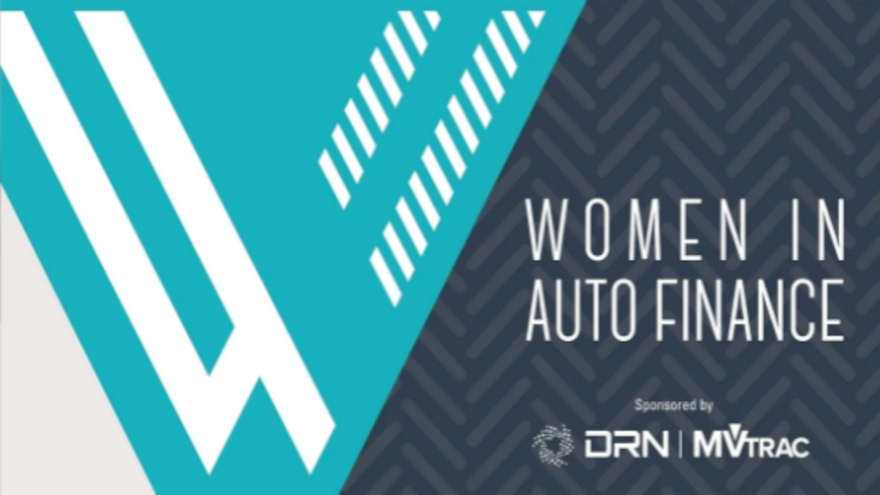 Continuing the Cherokee Media Group series of award programs that honor the most dedicated and talented professionals from throughout the used-car industry, we proudly showcase this year's Women in Auto Finance, presented by DRN | MVTRAC.
The 12 honorees specialize in crucial skills such as accounting, computer science and law. They hold some of the most important positions at their respective companies, and they provide critical guidance and produce high-level results.
This year's group includes:
—Michele Baumeister, vice president of originations, Consumer Portfolio Services
—Franka Bicolli, vice president of treasury, Westlake Financial
—Amy Clum Holbrook, partner, Weltman, Weinberg & Reis Co.
—Meredith Garland-Hannifin, chief compliance officer, Exeter Finance
—Rebecca McClain, director of marketing, programs and products, Porsche Financial Services
—Carri McQuerrey-Funk, head of vendor management, Citizens Bank
—Kelly Miller, chief legal counsel, Allied Solutions
—Jennette Roberts, head of compliance, DriveTime Automotive Group
—Linda Torres, indirect lending manager, Royal Credit Union
—Maite Vega, chief operating officer, Megasys
—Stacey Warren-Carter, finance manager, Johnny Londoff Autoplex
—Angela Walsh, director of compliance, Byrider
Along with being showcased in the August edition of Auto Fin Journal, the award winners will be highlighted during Used Car Week, which begins on Nov. 14 at the Manchester Grand Hyatt in San Diego.
To join us for the networking and learning event of the year, go to www.usedcarweek.biz.