5 more non-prime finance companies now leverage TurboPass' verification solutions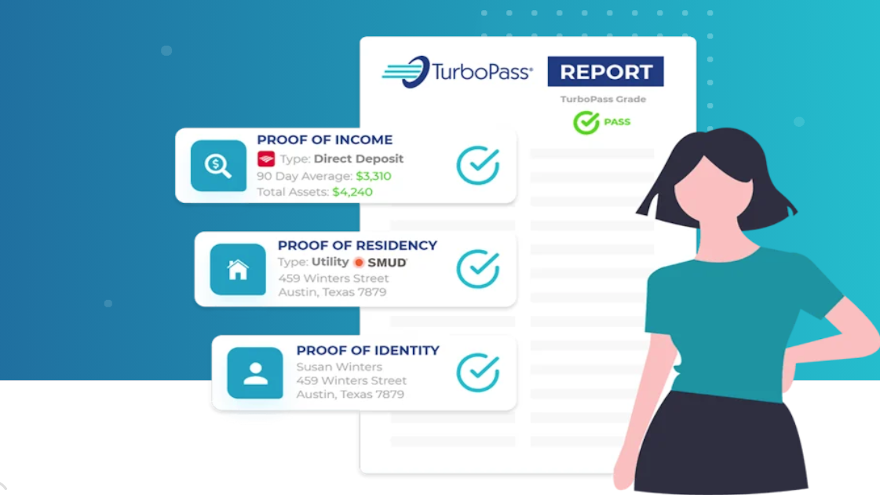 AUSTIN, Texas -
Past Emerging 8 honoree TurboPass is continuing to add its client portfolio, especially finance companies that specialize in non-prime financing.
With more than 2,000 current dealership users now with the ability to pull reports as part of the underwriting and verification process, five more finance companies now are accepting TurboPass reports from their dealer networks, including:
— United Auto Credit, headquartered in Irvine, Calif.
— Lobel Financial, headquartered in Anaheim, Calif.
— Veros Credit, headquartered in Santa Ana, Calif.
— Western Funding, headquartered in Las Vegas
— Local Finance, LLC, headquartered in Miami
This group joins other providers leveraging TurboPass cloud-based solutions tailored for dealerships, banks and finance companies across North America. Early adopters of TurboPass' tools to verify banking details, income and other information included Westlake Financial, Turner Acceptance, Automotive Credit Corp., and First Help Financial.
"What these companies have in common, besides now accepting TurboPass reports as a way to speed up funding and help avoid fraud and losses for both the dealer and the lender is that they have been leaders for many years, in helping non-prime customers get back on their feet with needed transportation" TurboPass co-founder and chief executive officer Mike Jarman said in a news release.
"In addition, these companies are innovators that understand the importance of using new digital tools, and they know how to best serve their dealer clients as well as their borrowers," Jarman continued.
The news release also contained an anecdote about the effectiveness of TurboPass' solutions from AJ Giblin, who is general manager at Honda of Jefferson City in Missouri's capital.
"One of the toughest stips in the industry is (proof of income) for self-employed customers," Giblin said in an email to the company. "Bank statements take a long time to get, are tough to discern and are interpreted differently from bank to bank. Many dealerships don't or won't even go down this road due to the difficulty.
"Westlake is using TurboPass right in their backend tool," Giblin continued. "Once I signed up with them, I immediately did two deals that probably would have gone to a different bank, certainly would have taken an additional two to three days to sign and may never have happened because time kills deals.
TurboPass co-founder and chief operating officer Ken Jarman reiterated by TurboPass' successes begin at the store level.
"Our dealer users are the ones that have been most effective at encouraging the auto lending community to utilize TurboPass reports because they see the benefits up close," Ken Jarman said.
Mike Jarman added, "The feedback from AJ at Honda of Jefferson City is the type of feedback that we love to hear and is the driving force behind the growth we have experienced from both the dealer and lender side and why we are so very excited about the future."
For more information about the company's solutions, go to www.turbopassreport.com.