Abrigo integrates with RouteOne to help banks & credit unions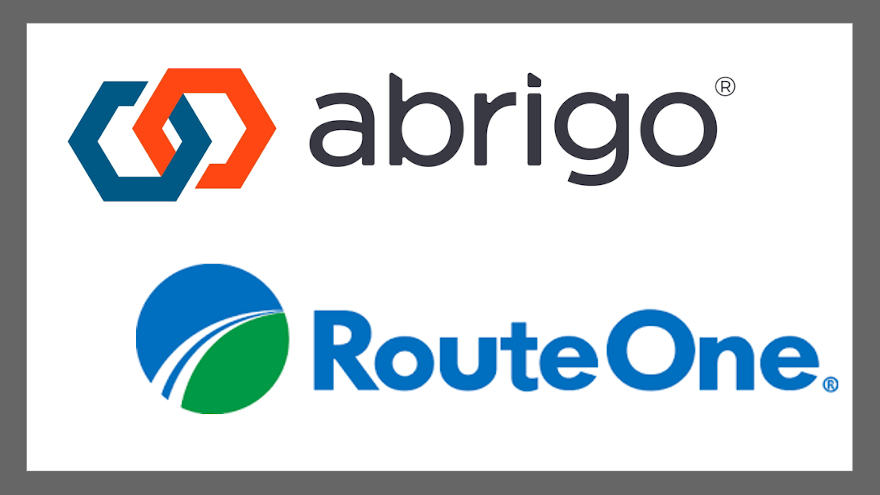 AUSTIN, Texas -
In an effort to help banks and credit unions, Abrigo and RouteOne announced on Tuesday how they're now working together.
Abrigo, a provider of compliance, credit risk and lending solutions for financial institutions, is now integrated RouteOne, which helps to facilitate indirect auto financing. The companies said their integration is designed to ensure community financial institutions can create a streamlined and efficient buying experience for their customers at a dealership.
RouteOne's indirect auto financing software can create efficiencies in data collection and credit applications by leveraging web-based technologies and electronic application processes. The result is a faster vehicle financing process.
By collaborating with Abrigo and creating an integration with the Sageworks Loan Origination Software, banks and credit unions using Abrigo's Sageworks lending software can support their customers and members in the auto-finance process.
The companies said that having a streamlined system from the dealership and continuing through to the financial institution ensures data integrity, efficiency, and, most importantly, a faster consumer lending process.
With critical features like direct import into the application, instant decisioning and direct communication between the financial institution and the dealership, Abrigo president Jay Blandford said the Abrigo LOS system can give banks and credit unions a flexible and powerful tool for indirect auto financing.
"Community banks and credit unions are always looking for ways to support their customers and members. At Abrigo, we never lose sight of that goal, making sure every feature, every function of our products drives toward a better customer experience," Blandford said in a news release.
Amber Haseley is director of customer relationships at RouteOne.
"RouteOne is pleased to announce the availability of Abrigo with our platform. We have a shared interest in continually streamlining the vehicle financing process and serving our dealer customers with innovation and efficiency," Haseley said in the news release.
"In addition, this integration builds an infrastructure that will make it easy for any of Abrigo's participating financial institutions to harness the power of RouteOne's technology and best serve their dealer customers," she went on to say.