Affordability & online tools top 8 key findings in latest TrueCar shopper survey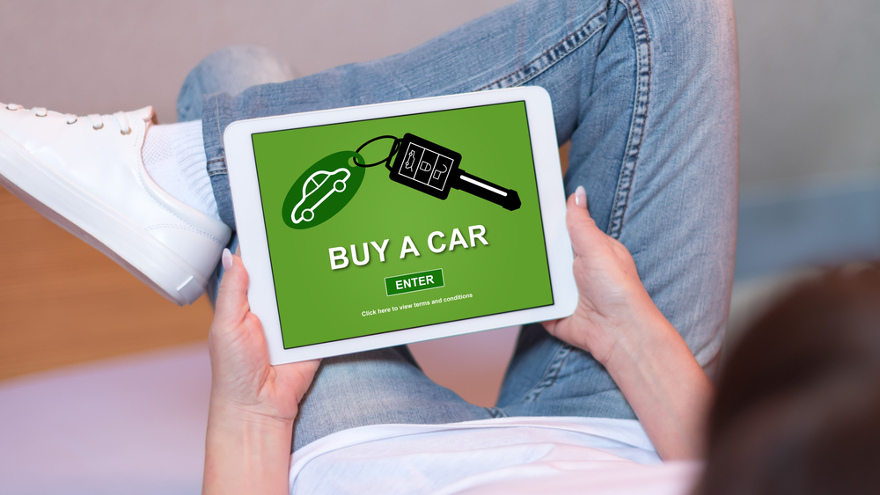 SANTA MONICA, Calif. -
With a dealership offering tools for online payments, trade-in and financing still being greatly wanted by consumers, TrueCar's latest shopper study also growing concern about individuals being able to afford their purchase.
On Monday, TrueCar released the fifth wave of its study into the impact of the pandemic on vehicle shopping and vehicle shoppers' needs, six months into the COVID-19 pandemic.
"At the six-month marker, it's encouraging to see that fewer shoppers now report being less likely to purchase a vehicle due to the pandemic than at any point during our research series," TrueCar head of research Wendy McMullin said in a news release.
"Shopper concerns over vehicle affordability stood out, however, and we expect that trend to continue while inventory remains limited," McMullin continued.
In TrueCar and ALG's latest automotive industry forecast, average new-vehicle transaction prices are projected to have increased by 3.5% year-over-year for September, reaching $36,541 while automaker incentive spending is projected to be up 5.3% year-over-year for September, climbing to $4,001.
"As affordability concerns rise and new car inventory shortages continue, we can expect to see more consumers gravitating toward the used market where strong sales the past three to five years as well as high leasing adoption have resulted in a strong supply of late model used vehicles" said Nick Woolard, who is director of OEM analytics.
"We also foresee new-car shoppers expanding their consideration set to brands with lower cost entry level models in the popular utility and CUV segments to help drive down vehicle costs."
TrueCar conducted its latest survey on Sept. 23 with 1,200 participants as confirmed cases of COVID-19 surpassed 7.1 million in the U.S. The major highlights from the study included:
• Shoppers' concerns about being exposed to COVID-19 during their shopping process fell to the lowest point since March when widespread shutdowns began. While the 50% who state they're very or extremely concerned about being exposed to COVID-19 is still a sizeable number, TrueCar pointed out that it's down significantly from 56% in July and 62% in April.
• Although concern over virus exposure is ebbing, TrueCar discovered shoppers still desire a comprehensive online shopping experience as 41% state they would be encouraged to work with a dealer that allows them to configure their deal online. And the findings showed more shoppers than ever state they are doing more of their shopping online (35%) and visiting fewer dealerships (33%).
• Two-thirds (68%) of shoppers say they would be more likely to shop with a dealership offering online payments, trade-in and financing.
• Vehicle affordability concerns are at their highest levels across five waves of the study. TrueCar indicated that 51% of participants said they're very or extremely concerned about being able to afford the vehicle they plan on purchasing or leasing.
• Consumer desire for lower interest rates and incentives as a factor to encourage vehicle purchasing are at their highest point (61%), across study waves.
• TrueCar noted that 29% of consumers surveyed said inventory availability is a factor that might deter a purchase.
• Fewer shoppers than at any other point during the study say the pandemic makes them less likely to purchase with the reading now at 20% versus a peak of 36% in April.
• Since wave No. 4 of the survey was fielded two months ago, TrueCar indicated shoppers' need for a vehicle stayed consistent with 82% of shoppers stating their need for a vehicle remains the same or has increased despite the pandemic.
"Fewer car shoppers are now expressing concern over being exposed or exposing others in their vehicle shopping than at any other point in our COVID-19 research series," McMullin said.
"Despite this, consumers' desire to do more online and visit fewer dealerships is at its highest point now, hinting at a longer-term trend beyond the pandemic," McMullin went on to say.