Alfa distributes second whitepaper in Innovation in Implementation series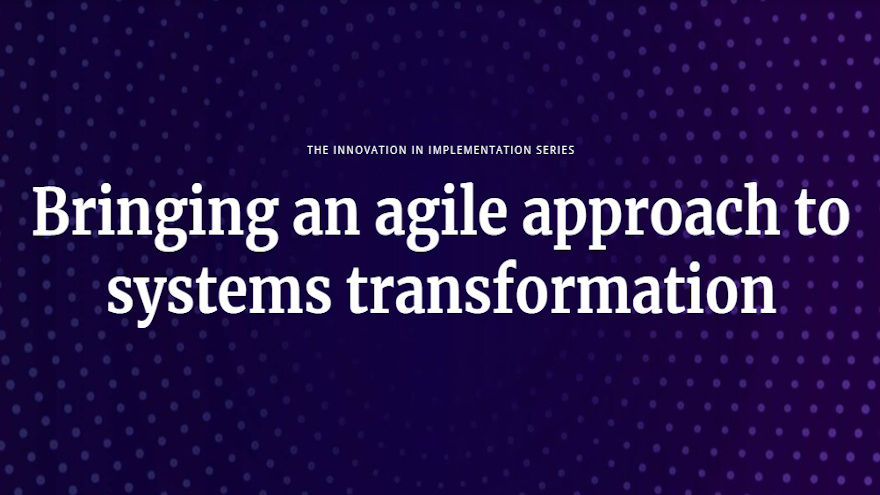 After opening its whitepaper series last fall about systems change called Innovation in Implementation, Alfa released the next installment last week.
The provider of systems and services to some of the world's most complex auto and equipment finance companies highlighted that new paper in its series is focused on data migration.
Titled Agility in Data Migration – Onboarding Portfolios Efficiently and Effectively, the effort drills down into what Alfa acknowledged as what's often thought of as the most challenging aspect of a systems implementation project.
The whitepaper explores how agile techniques can minimize risk when manipulating large volumes of sensitive data and discusses how cross-functional teams, empowered to drive pragmatic scoping decisions, can accelerate the delivery of business value and provide robust support for future onboarding.
Sam Fairhurst, a senior project manager at Alfa and author of the paper, said in a news release: "At Alfa we consider ourselves industry leaders in data migration, be that migrating portfolios from legacy applications as part of a system implementation, or onboarding newly acquired portfolios to an established system.
"In this paper I've looked to show how agile techniques should be at the core of data migration methodology — regardless of whether the launch will be multi-phased, or 'big-bang' — and that focusing on the right balance of pragmatism and functional richness will maximize business value, within project-friendly timeframes," Fairhurst continued.
Onboarding is the second paper in the Innovation in Implementation series, in which various individuals from Alfa draw on their talent and experience to discuss how asset finance organizations can work in an agile fashion to deliver quick and often on their software implementations.
The series is designed to cover key concepts such as phased implementations and integration, accelerated implementations and the onboarding of new portfolios, as well as how to iterate and keep delivering value through effective hosting and partnering strategies.
The first whitepaper, Derisking Your Systems Replacement Project through Phased Implementation, discussed how lessons learned from the industry, alongside the rise of agile methodologies, have prompted alternative, phased implementation approaches which present an exciting opportunity for companies to move away from the traditional models that bring a high level of risk, complexity and cost.
To learn more about the whitepaper series, go to alfasystems.com/agile.