Assurant reinforces training and mobile technology offerings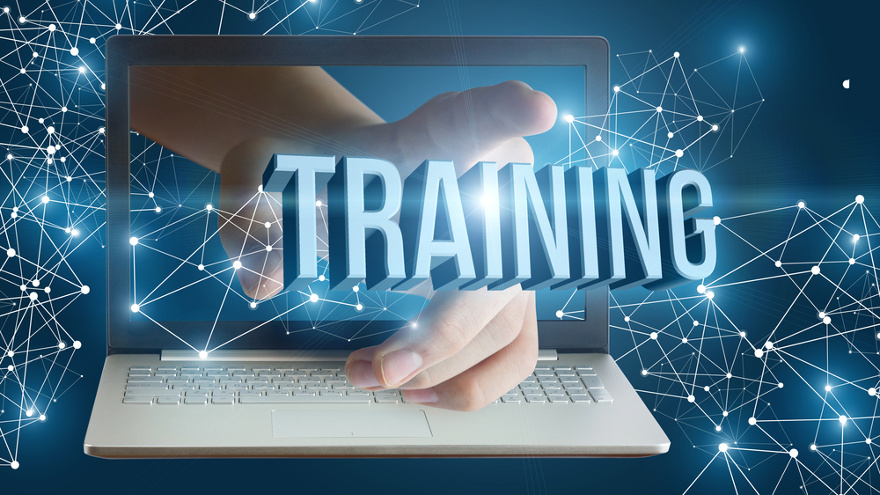 NEW YORK -
Assurant recently rolled out enhancements within two areas its clients and dealers might want the most reinforcements — training and mobile technology.
First, Assurant launched Pocket Geek Auto, a mobile app that can help dealers and clients connect with their customers. Then, the company introduced Automotive Training Academy by Assurant, its modernized and expanded automotive training program delivered in the classroom, at dealerships and online via the Assurant Virtual Learning Platform.
Assurant highlighted that Pocket Geek Auto is designed to deliver a more personalized car ownership experience, strengthen its core F&I offers and drive service revenue.
The Pocket Geek Auto app is free for Assurant clients and their consumers purchasing a vehicle, and automatically can populate with the unique information specific to that customer — like vehicle and products — at the point of sale.
"Pocket Geek Auto allows dealers and clients to modernize their customer experience, grow their revenue, and retain more loyal customers," Assurant Global Automotive senior vice president of global transformation Martin Jenns said in a news release.
"Customers have developed digital relationships with banks, retailers and other service suppliers. Now with Pocket Geek Auto, our dealers and clients can take a proactive and industry specific approach to build stronger connections with their customers."
The company explained that Pocket Geek Auto's technology and open API can pull in more than 20 integration points and complements OEM apps already in use with different dealer specific features.
Dealers and other Assurant clients offering protection plans will have full control of branding, imagery and offers digitally delivered to their consumers, including reporting features that allow for real-time analysis of consumer interactions.
The Pocket Geek Auto app also offers key features, including:
— Personal TechPro: On-demand technical support for in-car technology via chat or voice
— Maintenance Manager: Maintenance alerts and reminders to drive service revenue
— Digital Glovebox: Will store vehicle related documents like protection plans and policies and service receipts
— Customer Notifications: Automated recall alerts and tools to present direct service and sales offers to customers
— Claims Management: To simplify the claims process by allowing customers to report a protection policy claim and get status updates directly through the app
— Additional upgrades and capabilities will be added and automatically pushed to current app users.
"Our clients continue to look to us for innovative ways to solve today's business problems. We leveraged our learnings across the Pocket Geek family of apps, specifically Pocket Geek Mobile, to bring an enhanced experience for today's digitally-driven consumer," Jenns said.
Details of revamped training offering
After acquiring American Financial & Automotive Services (AFAS) last year, Assurant has combined its legacy training programs, leveraging its other industry offerings and teams to provide a comprehensive training curriculum.
"The new Automotive Training Academy goes beyond the F&I office, offering a holistic training approach for dealership employees," Jenns said in another news release.
"We have long admired AFAS's award winning training program and knew we could provide an industry leading training solution by combining our offerings," he continued.
Assurant highlighted the Automotive Training Academy utilizes a hands-on approach for in-person and in-dealership training that can allow attendees to not only learn, but also practice new and innovative techniques. Interactive teaching methods such as group discussions, simulated role-play experiences, and performance evaluations are used in correlation with the latest automotive training curriculum to enhance the attendee's understanding and proficiency with the course material.
The training includes courses in:
— F&I training
— Advanced F&I training
— Sales training
— Sales manager training
— Service advisor training
— Leadership training
— Compliance training
With Assurant's Virtual Learning Platform, automotive professionals unable to attend in-person training or those wanting to sharpen the skills they learned in the classroom, can utilize an on-demand option available at any time.
The company added that the Assurant Virtual Learning Platform education curriculum also is enhanced with materials reflective of the ongoing automotive market changes.
"Combining Assurant and AFAS's training programs allows us to scale faster and adapt to the changing needs of dealers and automotive professionals," said Ritch Wheeler, vice president of training at American Financial & Automotive Services, an Assurant Company.
"With the new Automotive Training Academy, your dealership can gain the knowledge and tools needed to stay competitive in the ever-changing automotive market," Wheeler went on to say.