AutoGravity offers flexible usage service of off-lease vehicles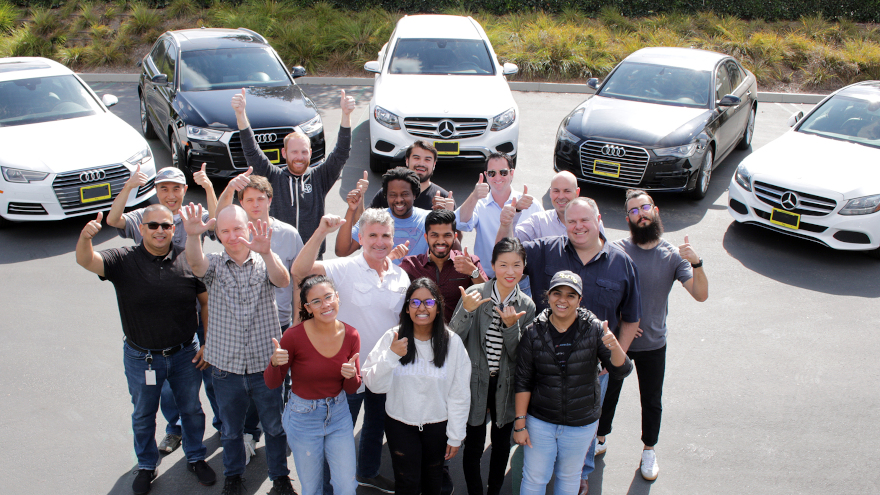 IRVINE, Calif. -
AutoGravity is leveraging its relationship with a trio of German automakers to deliver a consumer option for individuals near Los Angeles who do not want a lease or retail installment sales contract.
On Tuesday, AutoGravity launched a flexible car usage service called Turn.
The company explained Turn is addressing the customer requirement for flexibility with no commitment by offering feature-rich, off-lease, used vehicles through an established partnership with Mercedes-Benz, Audi and Volkswagen.
"Turn understands that its customers do not want to lock themselves into mini-mortgages when they are unsure about the circumstances concerning their ever-evolving daily lives," the company said.
The Turn offering includes all the essentials rolled into a monthly price including maintenance, comprehensive and collision insurance and roadside assistance. Equally important, a passionate team is ready to engage with customers to ensure vehicle usage becomes a burden-free pleasure. Whether the choice is a gasoline-powered or electric vehicle from Smart Car, Mercedes-Benz, Audi or Volkswagen, Turn's service level is consistently efficient, passionate and friendly.
The experience is designed to be simple. Once a vehicle is selected, the order is executed via mobile application or web interface, and an arrangement is made to have the vehicle delivered to the customer's door.
Equally simple is the return process, all driven by one simple interaction, according to an AutoGravity news release.
"Our extensive research shows that the time for flexible car usage is now," AutoGravity chief executive officer Alex Mallmann said. "This new option is becoming a popular way for consumers to find the right cars, at the right price and time to meet their specific circumstances.
"We pioneered the digital lending platform space with the creation of the AutoGravity platform. And that experience has provided valuable customer insights for us to naturally progress to the flexible usage and subscription space," Mallmann continued.
"We are very excited about Turn's potential and expanding the service into new markets over time," he went on to say.
Turn is available now for customers in the greater Los Angeles region. For more information, visit www.turncar.com.