Autonomy & Nova Credit partner to help 'thin-file' applicants land EV subscriptions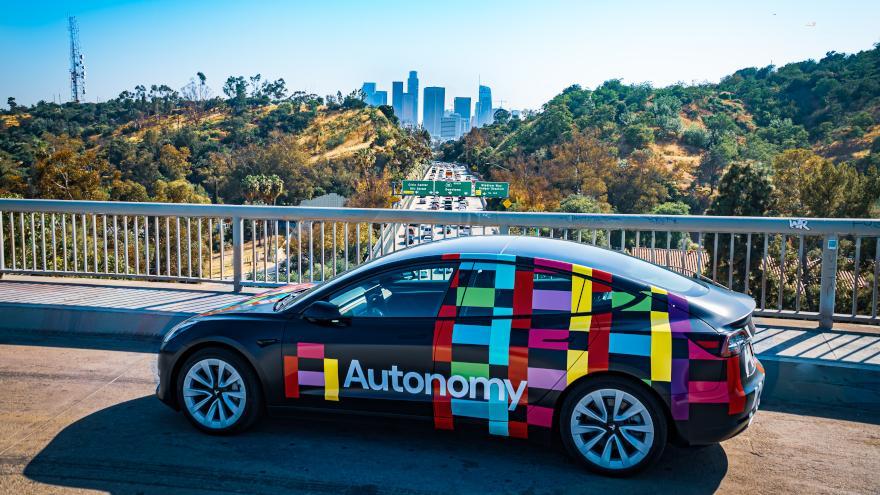 Nova Credit and Autonomy now are collaborating to help consumers with a 'thin file' or no credit history become electric vehicle subscribers.
The consumer-permissioned credit bureau announced a partnership with the electric vehicle subscription company on Wednesday that will merge Autonomy's application process with Nova Credit's cash flow underwriting solution, Cash Atlas.
The companies said the collaboration will allow Autonomy to qualify a greater number of customers with 'thin file' or no credit history for a vehicle subscription.
Executives added this streamlined, data-driven process will help Autonomy sustain rapid yet qualified customer growth as it expands into additional geographies and other in-demand electric vehicles.
"Being able to automate the underwriting decision for customers that don't have traditional credit histories, yet represent a great customer fit for our product, is the goal of this partnership," said Autonomy founder and CEO Scott Painter, who will make multiple appearances during Used Car Week, which starts on Nov. 14 in San Diego.
"Implementing Nova Credit's Cash Atlas product will allow us to look beyond the traditional definitions of creditworthiness and help get more customers access to electric vehicles while ensuring that the performance of our subscription fleet remains radically better than traditional auto finance. Empowering customers through financial inclusivity is at the core of our mission and aligns with Nova Credit's own mission," Painter continued in a news release.
While traditional credit bureau reports have been the anchor data source for credit risk assessment in the industry for years, Nova Credit said they leave gaps in evaluating a customer's complete financial background and creditworthiness, and limit opportunities for businesses to offer services to large portions of the population.
Nova Credit's Cash Atlas is designed to bridge this gap by transforming consumer-permissioned bank transaction data into a Fair Credit Reporting Act (FCRA) consumer report, informing businesses' lending decisions by painting a more holistic view of a customer's financial health.
Autonomy said it will embed Cash Atlas directly into its application process, giving prospective customers the immediate opportunity to provide additional bank statement data to present a more comprehensive view of their financials and thus increase their chances of approval.
With this capability, Autonomy will be able to automate credit risk decisioning based on a customer's bank transaction data rather than simply relying on traditional credit reports, which glean insights from credit behavior that can be limited and months behind. The partnership allows Autonomy to increase efficiency and reach more customers, without sacrificing payment risk.
"To date, traditional credit data-based underwriting practices have unintentionally excluded a broad swath of consumers from smart financial options like vehicle subscription services — an important solution for those who want to test the EV waters but might not be ready to commit to purchasing a car," said Misha Esipov, co-founder and CEO of Nova Credit.
"This partnership allows Autonomy to better serve the mainstream and credit-excluded consumers who may not be aware that they are even eligible for these subscriptions. Cash Atlas allows users to paint a more complete picture of their financial identity and in doing so allows lenders to make a more fair and informed risk decision," Esipov went on to say.