Budco Financial integrates into RouteOne to boost dealership sales of VSCs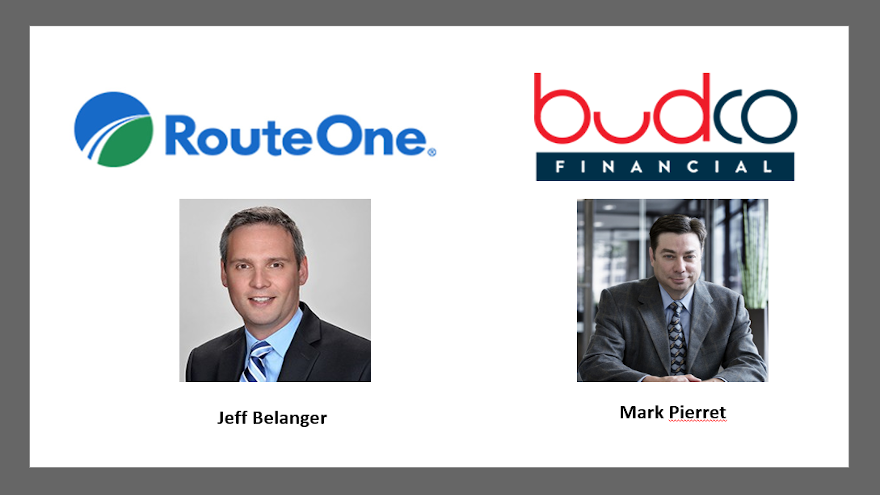 DETROIT -
Budco Financial last week announced the integration of its 0% payment plan services into RouteOne's menu powered by MaximTrak.
Budco Financial highlighted that its addition to RouteOne's F&I platform can provide dealerships the ability to seamlessly present, rate and remit F&I products electronically with an interest-free financing option to deliver a personalized, effective customer experience.
According to a news release, dealerships using the RouteOne Menu powered by MaximTrak can now immediately present and sell vehicle service contracts using Budco Financial's interest-free financing option without having to enter duplicate information in multiple sites, thereby saving time and reducing errors.
"RouteOne's goal as an open integration platform is to support dealer choice and provide technology solutions that enhance the F&I process for all of our customers," RouteOne chief revenue officer Jeff Belanger said in the news release. "We are pleased to welcome Budco Financial as an option within our menu solution.
"F&I Managers can present a menu with a vehicle service contract included and provide customers with an easy, flexible option by presenting Budco Financial's interest-free financing solution for their aftermarket products," Belanger continued.
Budco Financial vice president of sales and marketing Mark Pierret elaborated on this integration means for the company.
"We are excited to have the RouteOne Menu powered by MaximTrak as an F&I menu integration partner. By integrating with RouteOne, we are able to provide a streamlined, customer-focused vehicle service contract selling solution that creates efficiency for our joint dealership clients and helps them generate incremental profit," Pierret said
"As an integrated partner, the entire RouteOne team is dedicated to providing the highest level of service, while maintaining a leading-edge retailing experience for F&I products," Pierret went on to say.
Belanger also represented RouteOne during a recent episode of the Auto Remarketing Podcast, discussing how the pandemic has influenced F&I activities and more. The episode is available through the window below.