COMMENTARY: Advanced data insights provide more targeted marketing & fraud protection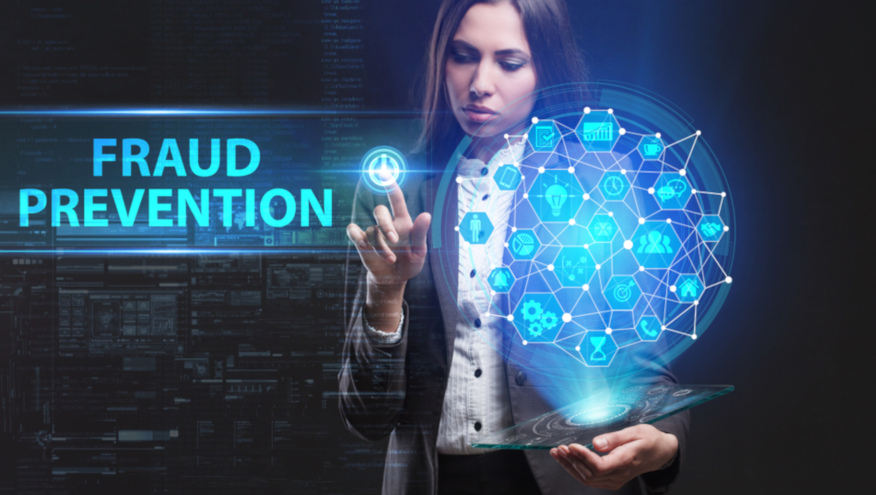 ATLANTA -
As automotive shoppers move more of their buying process online, it is important to understand their identity throughout the entire car-buying journey to provide a more personalized shopping experience that provides more confidence to dealers and lenders about who their customer is online.
As customer interactions move online in record numbers, dealers and lenders are challenged with accurately ensuring they are working with the same digital shopper on multiple devices, verifying identity and preventing fraud, assessing an online shopper's buying capacity, and customizing the right offer that fits their needs. In fact, a 2019 Neustar and Forrester report said only 10% of marketers say they are confident in building a 360-degree view of their consumers.
Impacting this process further is the customer buying journey, which leverages online more but reduces the time a shopper spends in-market. According to the 2020 Cox Automotive Car Buyer Journey study, consumers now spend 89 days in-market, compared with 118 in 2017. Furthermore, consumers are averaging nearly fifteen hours total in spending time researching online, up from 13:55 in 2019.
Because of the increased time spent online, dealers and lenders must target their promotions and messages earlier on, and in a more personalized way that uniquely speaks to each shopper individually. Advanced analytical data and insights are increasingly being leveraged to accomplish this stronger targeted marketing, as well as offering better digital identity and verification solutions and protections against fraud.
What's needed today is a thorough and complete understanding of a shopper's identity. As a result, comprehensive and validated meta data-driven identity graphs based on all of these personalized criteria provide the digital technology needed to help create a more complete consumer profile to engage persona-based marketing and omnichannel strategies. This process helps the automotive ecosystem establish transaction-able identifiers along with all necessary requirements for consent management.
Knowing the customer's individual needs
New target-marketing data resources help dealers better identify consumers that are likely to be ready to take on new financing for an auto loan or lease. It can also better match those consumers to vehicle models that dealers have in supply based on how many of those consumers are likely to be able to afford. This is important because dealers and their marketing partners must re-evaluate their strategies in 2021 to better align with the changing consumer needs and financial capacities.
One of these strategies in 2021 is through the use of the more highly personalized identity graph. Dealers, lenders and marketing partners want to scale these unique shopper identity graphs to build better insights, resolution, personalization and targeting efforts that leverage metadata-rich shopper insights or a proprietary ID. Privacy remains a critical factor in the entire process and a key area that must be adhered to by all parties involved.
Driven largely by the impact from COVID-19 last year, financial durability remains an important way to segment the economic health of households within the same credit bands. It considers a consumer's assets, income from dividends and interest, retirement income, and the relationships between income, debt and spending. Today's sophisticated economic anonymized marketing data resources tap into this information to help dealers make better and more precise decisions when putting an incentive-driven offer in front of a specific customer.
This deeper level of identity graph-powered insight is helping dealers and agency partners shift their traditional media strategy to a programmatic audience one.
Changing target marketing strategies
Successful programmatic strategies are based on truly understanding their in-market shopping audience. However, just because a consumer is shopping for a car online doesn't mean they can purchase it. For example, first-time buyers may have no idea if or what they can afford, and these waters have been muddied further by the pandemic economy. They may be shopping for a vehicle online without knowing if the payment fits into their budget or if they can get credit. Dealers and their marketing agency partners need to identify several intent signals, as well as financial capacity to target consumers who have income and assets; discretionary spending ability; credit capacity; and propensity to buy.
A stronger focus for online fraud protection
Even with this higher level of personalization power, dealers and lenders must be wary of fraud and synthetic fraud because of the increased presence online. According to Cox Automotive in a recent edition of Auto Remarketing, nearly 40% of buyers want to finalize their vehicle price online, up from just 25% in 2017.
Fraudsters create new, fictitious identities by using different components of real identities — such as a name from one person, an address from a different person or the SSN of a minor or deceased person. Fraudsters then attempt to gain credit with the fictitious identity to monetize it. These manufactured identities are used for short term gain and then abandoned. When this is the case, there is no one for the lender to contact to collect funds. This poses a problem for organizations as misclassified non-payment matters get sent to collections, further wasting resources.
Today's fraud-prevention technologies leverage alerts delivered in batch or real time, using patent-pending machine-learning algorithms to detect synthetic ID behaviors and patterns at various entry points. The alerts can be used during account origination to sort applications that trigger an alert into a manual review process. For example, when used in waterfall with a credit report, auto dealers and lenders can leverage these real-time alerts to vet new customers opening or applying for an auto loan or when trying to get financed for a vehicle.
Auto lenders can also leverage these alerts during account/portfolio management. The alerts can be used as a "back book" or "clean up" append for an existing portfolio to pinpoint accounts that may have been opened using synthetic identities. Once identified, lenders can use existing strategies for further verification/authentication.
The expedited growth in digital retailing means customers will be spending more time online shopping for their perfect vehicle. With these advanced analytical insights along with uniquely personalized identity graph technology, dealers and lenders will have more power in reaching them on a personalized level while also protecting against the threat of fraud.
Lena Bourgeois is automotive general manager for Equifax, responsible for driving customer value and accelerating company growth in the automotive market. For more information, visit www.equifax.com.