COMMENTARY: Drive to digital forces more focus on synthetic identity fraud solutions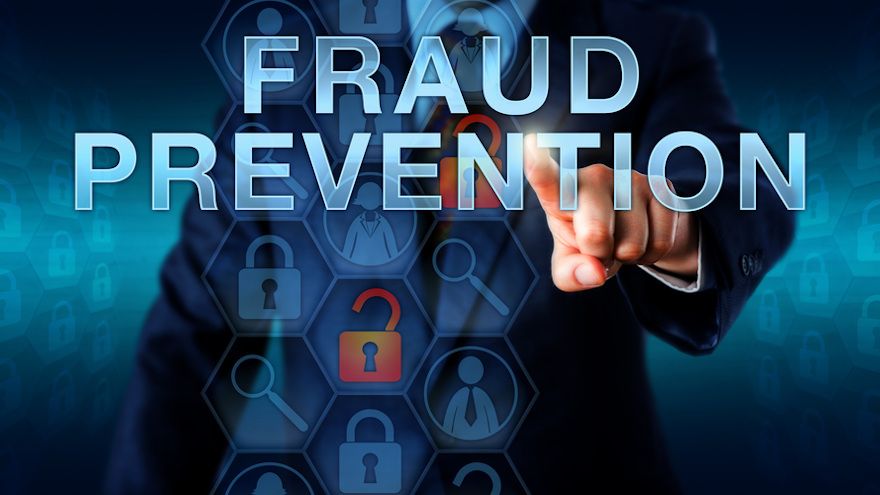 ATLANTA -
Synthetic identity fraud is an issue that has grown in complexity over the years and continues to be problematic with auto dealers and lenders alike. Because of its complex nature, The Federal Reserve reported recently that experts suggest a "comprehensive approach" for ongoing risk mitigation.
The Federal Reserve report cited data that shows synthetic identities are found in between 0.3% and 0.6% of new payment accounts. What's more, the rate of approved accounts opened to an individual with a synthetic identity could be as high as 2.7% of all new accounts for some lender institutions.
Synthetic identities can be detrimental to a financial institution's rate of losses, as well as the severity of loss. The report found that synthetic identities makeup just over 20% of all losses in a given loan portfolio even though the identities and accounts comprise just under 1% of all loans.
What is synthetic identity fraud?
Synthetic identity fraud is typically a result of fraudsters using a combination of fictitious information in collaboration with data from an actual person, or it can be completely fabricated information. Fraudsters literally create new personas on the backs of real individuals, such as the creation of a false person with a new name that has an actual social security number or an address from a real person.
This type of fraud can be difficult to spot, particularly in a digital or automated world. It often goes unnoticed until it is too late and multiple accounts have been opened with a single falsified identity, which can be particularly painful for all involved.
How does synthetic identity fraud work?
Once a fraudulent individual creates a fake persona and identity, they move to apply for additional or new lines of credit on an auto loan tied to that identity. During this time, the individual accumulates more purchases on their total line of credit while avoiding their payment obligations. Often, by the time the lender notices the problem, the fraudster has disappeared.
When lenders discover the potential fraud, many will investigate to determine if the "right" due diligence was performed to identify the consumer at the dealer. It's not uncommon for lenders to ask for buy-backs, particularly when there are repeated cases. If a dealer cannot document the process they followed, they run the risk of being held liable for the entire fraudulent amount and potentially losing lender relationships. Ultimately, everyone involved feels the impact to their bottom line.
Impact on the auto industry
Even with more awareness in the industry in recent years, synthetic identity fraud continues to pose great challenges to the auto industry. According to Equifax Data and Analytics, just within a year's time 456,000 accounts were identified as potential synthetic identity fraud, which equates to an average of 4,000 accounts per major auto lender.
What's more, this represents a bad balance per account of $15,000, which translates to a potential loss of more than $768 million to the auto lending industry.
How can dealers and lenders work together?
Dealers and lenders are now looking for solutions to help fight back and keep up with the sophistication of these fraudsters. With COVID-19 creating more opportunities for online shopping and loan approvals, it's more important than ever to have processes and tools in place to protect all parties. A critical first step is to leverage highly sophisticated, proactive data and technology solutions to help identify fraudulent activity even before it begins. This technology scans data and information on individuals before a deal is completed so that everyone involved can ensure the person sitting at the dealership – or in front of a computer at home — is exactly who they say they are. Equifax makes synthetic identity alerts available to lenders, technology platforms and dealers.
During the continued COVID-19 pandemic, fraudulent activity has the potential to be an elevated threat. With the increased emphasis on contactless and online shopping for vehicles, fraud alerts can prove greatly beneficial for lenders and dealers to spot inaccuracies during the online loan application.
Synthetic identity fraud is a growing problem today for lenders across the entire automotive spectrum. It is important to have thorough training for all employees to have a higher level of awareness for the potential for synthetic identity fraud. While instincts are important, where people pay close attention to an application that doesn't seem right, it's even more critical to have access to the right tools and sophisticated technology that can help lenders spot synthetic identity fraud before it happens.
As senior vice president and general manager, Byron McDuffee leads Equifax's Automotive Services team. In this role, he provides strategic direction in aligning the Equifax automotive solutions team with the company's broader vision for business transformation and program evolution, enabling automotive dealers, lenders and industry partners to maximize revenue potential.