CUNA Mutual Group invests in & partners with CarSaver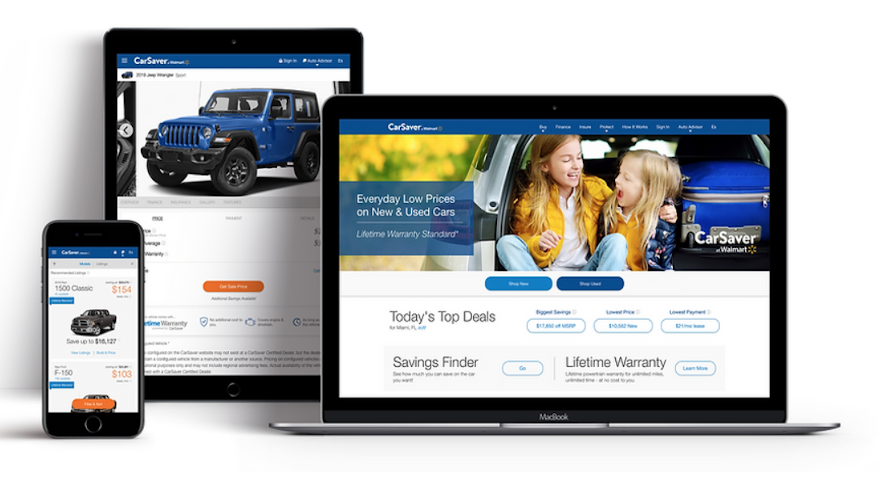 MADISON, Wisc. -
CUNA Mutual Group and CarSaver entered into both working relationship as well as a financial commitment.
The financial services provider and the automotive e-commerce marketplace and fintech platform partnered last week to launch what they contend is the industry's first online marketplace and fintech e-commerce platform for credit unions.
The platform is designed to enable members to buy, finance and insure new and used vehicles entirely online.
In addition to the newly formed partnership, a news release highlighted that CMFG Ventures — the venture capital arm of CUNA Mutual — invested substantial funds to fuel CarSaver's growth.
According to Credit Union National Association's Monthly Credit Union Estimates report, credit union members account for $407 billion in outstanding auto financing.
The reported also mentioned that an estimated 13.6 million credit union members qualify for an upgrade, which represents the potential to generate $476 billion in vehicles sales and new originations.
"The auto finance industry is going through a digital transformation, and it's important for credit unions to lead in this space," CUNA Mutual president and chief executive officer Bob Trunzo said in the news release. "CUNA Mutual's commitment to driving digital innovation that enables seamless customer experiences has never been stronger.
"We believe that CarSaver's technology can help give more members the opportunity to find the car and loan that will work best for their situation," Trunzo continued. "The CarSaver technology is revolutionary, and their leadership team has deep industry experience and a track record of success. We're excited about this relationship."
The companies said credit union members will save time and money on the purchase and every vehicle comes with a lifetime warranty, covering major repairs for unlimited miles, at no cost to the customer, not even a deductible.
The companies explained CarSaver's proprietary automated upgrade platform can identify the credit union's members who qualify to upgrade to another vehicle for a lower monthly payment then links them to a personal portal where they can see their upgrade options.
With a click of a button, members can complete the entire transaction online and have the vehicle delivered directly to their home or pick up at a local certified dealer.
With the soaring demand for digital retailing solutions from consumers and lenders, CUNA Mutual and CarSaver said they will begin immediately accepting applications for credit unions and dealers to participate.
"CUNA Mutual works with 95% of the credit unions in the U.S. and has been helping them serve their members for 80 years," said Chad Collier, co-founder and CEO of CarSaver.
"As they have done in the past, CUNA Mutual is helping credit unions future-proof their business while saving their members time and money, by digitally transforming the entire experience of buying, selling, financing, insuring and upgrading cars, 100% online," Collier went on to say.
For more information, visit CarSaverCommerce.com.