Fair has 'true watershed moment' through LendingTree partnership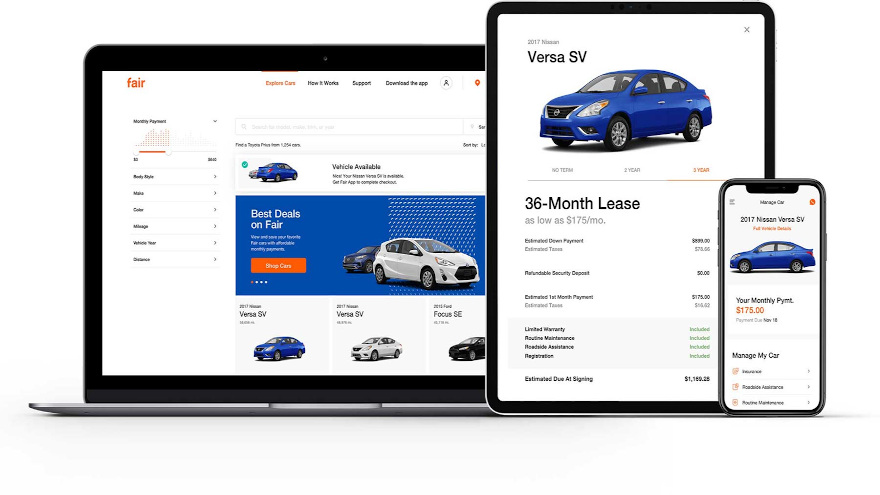 SANTA MONICA, Calif. -
Fair secured a significant new path this week to grow its used-vehicle leasing business, announcing that the platform now will be offered through LendingTree, one of the largest online lending marketplaces.
Through the partnership that Fair called a "true watershed moment," visitors to LendingTree can be instantly pre-qualified for a personalized monthly payment for either a month-to-month, two-year or three-year vehicle lease originated by Fair, the company detailed in a news release . The user would then receive a link to check out with the Fair app.
Fair highlighted visitors also will be able to shop other local inventory available on its website, select the vehicle they want, sign for it on the web or Fair app and drive it for the length they choose — all without any dealer negotiation or physical paperwork.
In addition, Fair pointed out that every leased vehicle comes with routine maintenance, roadside assistance and a limited warranty that last as long as the leaseholder keeps the vehicle.
"This partnership is a clear acknowledgment of Fair's market leadership as a simple, affordable and flexible alternative to traditional auto financing options," Fair chief executive officer Bradley Stewart said.
"For the first time, Fair customers will be able to use LendingTree's expansive platform to connect with Fair to lease a used car from right where they are and for as long as they choose, representing a true watershed moment in Fair's adoption potential."
LendingTree auto loans general manager Mike Funderburk explained why the company entered into this relationship with Fair.
"LendingTree shares Fair's commitment to improving access to mobility for the millions of consumers who rely on us for straightforward and affordable financing solutions," Funderburk said. "Together we can leverage our mutual synergies and unique digital platforms to forge a new era for today's auto shoppers."