Fair now offering 2- and 3-year leases on used cars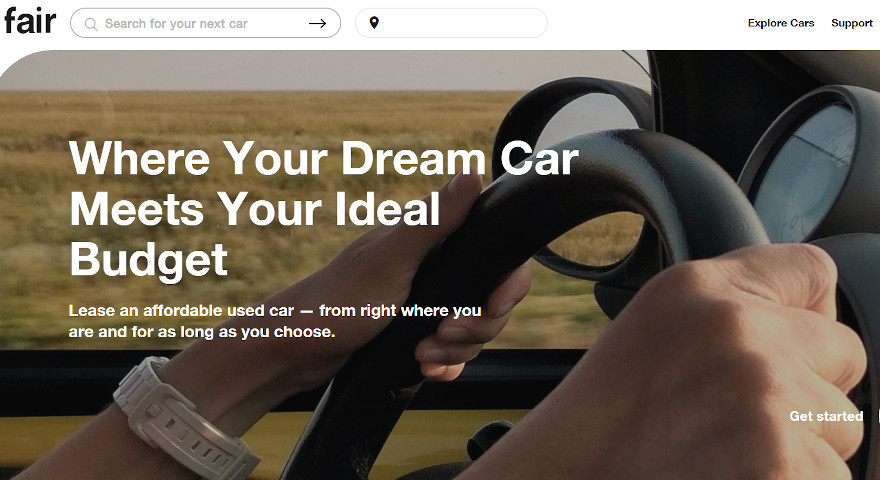 CARY, N.C. -
Fair has expanded its used-car leasing platform with longer-term options.
The company said Thursday that in addition to its current month-to-month pre-owned lease option, it is now allowing consumers to get into 2- and 3-year used-car leases.
Fair said the 2-year lease saves the user an average of $40 per month versus he cost of a month-to-month lease, while the 3-year option saves an average of $70 per month.
"These tailored lease options will make a car more accessible to more people and give our customers an even greater ability to create a personal driving experience that suits their circumstances and lifestyle," Fair chief executive officer Brad Stewart said in a news release. "We're excited to offer a new way for customers to get an affordable used car — from right where they are and for only as long as they want to keep it."
Ed Brojerdi, who is global head of brand at Fair, added: "Used cars have never been more popular or reliable, delivering clear value to consumers while living up to today's 'reduce and re-use' ethos.
"Now our customers can enjoy the countless benefits of driving a pre-owned car with new levels of optionality and affordability."
Fair said that the 2- and 3-year leasing additions make it "the only at-scale vehicle platform offering pre-owned leases — a cost-effective and accessible alternative to new car leases, which are generally more expensive."
To that point, there is perhaps room for growth in the used-car leasing market, at large.
According to Experian's State of the Automotive Finance Market Q2 2020, the used percentage of the lease market was at 9.51% in the second quarter of this year, down from 9.68% in Q2 2019.
Separately, in Experian's Market Trends Review Q2 2020 report, a bar graph shows used-vehicle registrations in the respective first halves of the last five years.
A second graph shows the registration by type: retail, rental/lease/government, dealer manufacturer and commercial/taxi.
Of the 18.3 million used vehicles registered in the first half of this year, 18.0 million were retail, according to the Experian data. Numbers from the prior four years show similar trend lines.
More with Stewart on Fair's used-car leasing program can be found in the episode of the Auto Remarketing Podcast below: