Fintech collaboration to continue during 2019 Automotive Intelligence Summit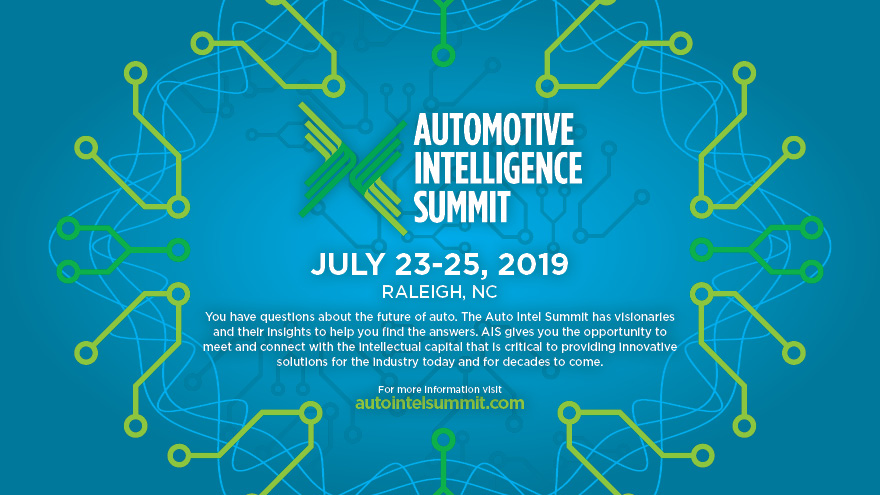 RALEIGH, N.C. -
How fintech is going to be the technological solder that binds dealerships, finance companies and consumers into an even stronger relationship permeated discussions at a host of annual automotive events late last month in San Francisco.
Cherokee Media Group is looking to continue that dialogue in a more intimate conference setting when it again hosts the Automotive Intelligence Summit, which aims to give leading experts in the auto fintech space the opportunity to reinforce the need for collaboration to strengthen current revenue streams and open new ones.
"Last summer's first Automotive Intelligence Summit poured a great foundation for industry dialogue we heard for the remainder of 2018 and into the opening portion of this year," Cherokee Media Group president Bill Zadeits said. "And we want this year's Summit to extend that conversation where dealerships, finance companies, fintech entrepreneurs, investors and related experts all can let their voices be heard in an interactive setting that delivers more than just talking points, but also tangible strategy to lift the entire industry."
The Automotive Intelligence Summit again will be in Raleigh, N.C., in the heart of North Carolina's Research Triangle. Nestled among some of the most successful technological companies and leading universities, attendees will be gathering in the Tar Heel State capital on July 23-25 for a mix of keynote presentations and networking opportunities.
Last year, experts from an array of successful firms participated, including:
— Ally Financial
— Cox Automotive
— defi SOLUTIONS
— DRN
— Experian
— EY
— Fair
— Hudson Cook
— IBM
— IHS Markit
— KAR Auction Services
— Maryann Keller and Associates
— National Automobile Dealers Association
— SAS
These leading authorities shared not only what's happening within their shops, but also provided projections about ways fintech might influence how dealerships and finance companies gain new customers as well as retain current ones.
Cherokee Media Group is already accepting applications to speak this summer's event. Applications can be completed here.
"We are looking to provide the platform for the most innovative companies, experts and executives to showcase what is going to impact our businesses so the industry can remain nimble and address potential challenges," Zadeits said.
"We all know fintech development is in constant motion," he continued. "The Automotive Intelligence Summit will provide a pathway for growth for the remainder of 2019 and beyond."
For more details about the Automotive Intelligence Summit, go to www.autointelsummit.com.