ForeverCar partners with Carvana for vehicle protection plans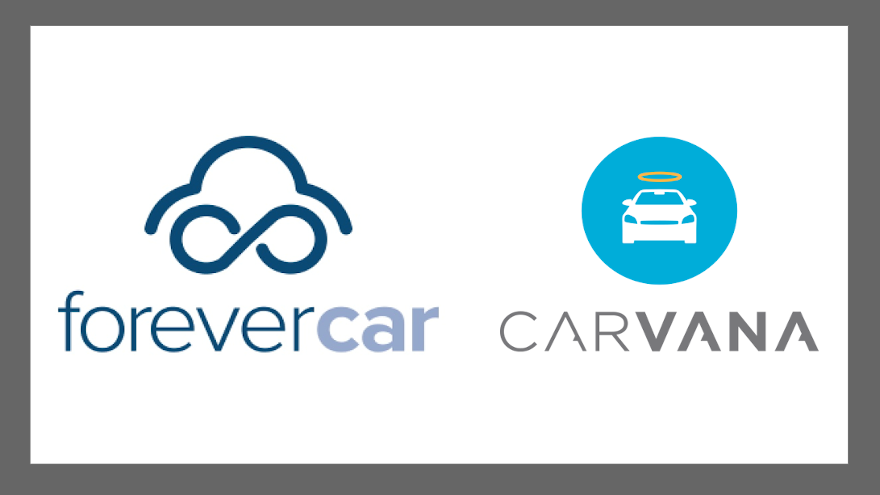 CHICAGO -
ForeverCar and Carvana announced a strategic partnership on Tuesday.
The digital omnichannel vehicle service contract platform and 2020 Emerging 8 honoree now is teaming with the e-commerce platform for buying and selling used vehicles to offer what they believe is the industry's first, post-delivery vehicle protection plan as a true monthly subscription offering.
"Carvana cares deeply about delivering incredible customer experiences, and in ForeverCar we found a partner that shares this focus and technology-driven approach," Carvana director of ancillary products Andy Lesko said in a news release. "They have been a collaborative partner in bringing products to market in a customized manner."
Carvana's decision arrived since the company made the claim to be the online auto retailer to reach 1 million sales the fastest.
While still based in Chicago, ForeverCar now is part of CUNA Mutual Group from Madison, Wisc., offering an omnichannel digital technology platform that is built to provides dealers with a "revolutionary" way to maximize vehicle service contract sales and retain warranty claims.
And now it's working with Carvana.
"ForeverCar is extremely excited about our new partnership with Carvana to support their mission to build incredible customer experiences. Offering vehicle service contracts as a monthly subscription through a digital platform is a natural fit and the next evolution in digital retailing," ForeverCar president Jason Shapiro said in the news release.
The fourth collection of Emerging 8 honorees will be highlighted during the Auto Intel Summit, which will be April 12-14 in Raleigh, N.C. The event is designed to answer the question of "what's next" regarding technology impacting how vehicles are wholesaled, retailed and financed.
And you can save as much as $400 with early bird discounts available until March 14.
More details can be found at www.autointelsummit.com.