Former Edmunds, DealerSocket exec joins AutoAPR as VP of sales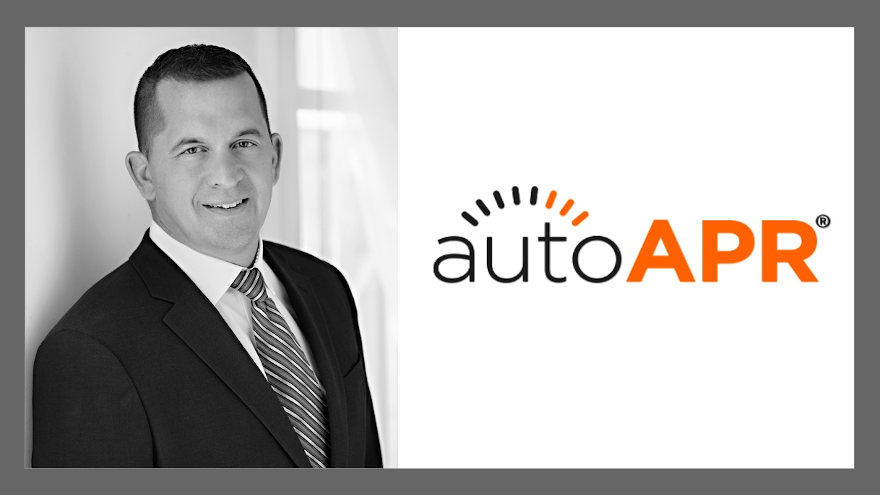 SCOTTSDALE, Ariz. -
AutoAPR recently named a new vice president of sales.
Taking on the role for the payment engagement company that aims to reduce friction points by matching virtual payment calculations to a dealer's inventory is Rob Hubbell.
In this role, the company said Hubbell will take his sales expertise in digital retail from former companies the likes of Edmunds, AutobyTel, Autoweb and DealerSocket and build out both the AutoAPR sales team, as well as introduce AutoAPR's payment engagement solution to a new generation of dealership executives.
"We're excited to announce Rob as our vice president of sales as we continue to build out the AutoAPR network," AutoAPR chief executive officer Dan Mayer said in a news release. "As we've seen during the pandemic, and now the chip shortage, dealerships are in need of a variety of ways to entice customers to engage, both online and in the store.
"Our payment engagement solution is a great way to give buyers a non-confrontational view of what they can afford and help dealerships accelerate those sales. Rob will be a key player in the successful rollout and adoption of our payment solution. We're lucky to have him," Mayer continued.
Hubbell described his reasons for joining AutoAPR, whose solutions are used by franchised and independent dealers, as well as RV and Powersports dealers across North America.
"Being in the automotive industry for over 25 years, I have been lucky enough to see the digital market from a multitude of perspectives. I have yet to find a company that I admire as much as AutoAPR, solely due to its incredible innovation," Hubbell said.
"Dan and his team have developed a unique tool to provide car shoppers with everything they need to know about auto finance in one location. They have found a way to bridge the gap between dealers' websites and digital retail and I could not be more excited to take part. I look forward to utilizing my expertise to help our customers and partners become empowered and succeed more now than ever," Hubbell went on to say.
To learn more about AutoAPR and its products, visit.www.autoapr.com.