Former Visa exec now chief data & analytics officer at Equifax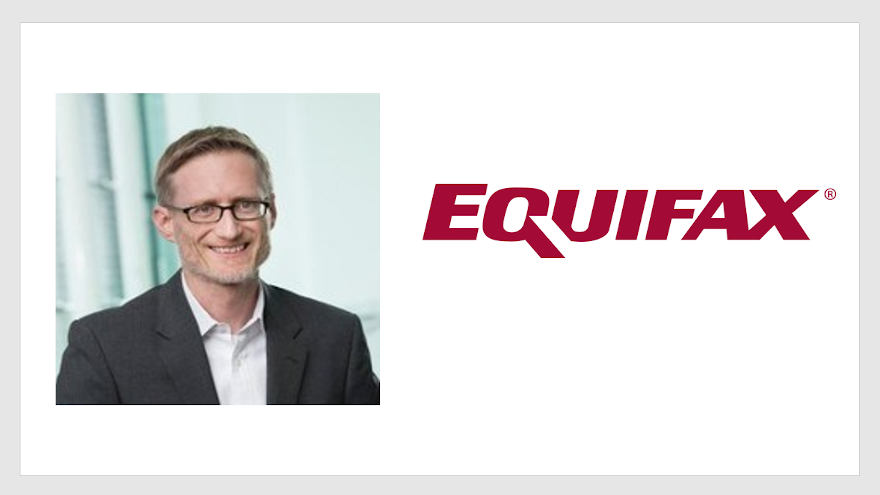 Last week, Equifax reinforced its human resources by announcing the appointment of former Visa executive Harald Schneider as chief data and analytics officer.
In this role, Equifax said Schneider will lead the company's global data and analytics team and champion global data innovation, maximizing the benefits of Equifax differentiated data assets, leading analytics capabilities and single data fabric within the Equifax Cloud to drive new products and growth.
Schneider will serve as an extended member of the Equifax senior leadership team, reporting to Bryson Koehler, who is chief product, data & analytics and technology officer at Equifax.
"Data and analytics are at the heart of Equifax, and we are energized to have Harald join Equifax in such an important leadership role," Equifax chief executive officer Mark Begor said in a news release.
"Strong global collaboration between our data and analytics, product and technology teams is the essential partnership that will drive the next era of innovation and growth at Equifax. This is a truly exciting time for Equifax and our data & analytics team — and we're just getting started," Begor said.
Equifax highlighted Schneider brings more than two decades of multinational experience to the role of chief data and analytics officer. He joins Equifax from Visa, where he served as global head of data products.
Prior to that role, Schneider held the position of chief analytics officer at Tandem Bank in the U.K. He also held international data and business leadership roles at Capital One, Citigroup and Pardus Capital.
"Harald has a proven track record in cloud-native data and analytics leadership," Koehler said in the news release. "The new Equifax has set itself apart in the industry by leveraging the power of the Equifax Cloud to drive record levels of new product innovation.
"Harald will play an instrumental role in enabling our global D&A teams to maximize the benefits of the cloud, guiding our data catalog, data acquisition strategy, data quality management and innovation lab work to unlock even deeper decision intelligence for our customers," Koehler went on to say.
Equifax Workforce Solutions & Paycor launch partnership
In other company news, Equifax and Paycor — a leading provider of human capital management (HCM) software — announced a new integration making The Work Number the exclusive provider of income and employment verifications for Paycor.
As a result, Paycor customers can now offer their employees the benefit of seamless verifications in support of important life events, such as applying for a loan or social services.
SHRM reports that 54% of small businesses handle HR and employment tasks themselves. Experts said HR and business leaders often are left managing a growing amount of administrative work — from identifying employee tax credits to fulfilling requests for verifications of employment or income when current or past employees are applying for financial services.
With this new integration, Paycor customers can spend less time responding to requests from verifiers, saving time and resources for more strategic work.
"Paycor is helping its customers modernize people management at a time when HR is more vital than ever to businesses," said Matt Krenik, alliance director at Equifax Workforce Solutions.
"This integration further expands the reach of The Work Number while enabling Paycor's customers and their employees to benefit from the fast and secure verifications that help keep life moving forward," Krenik continued in another news release.
Powered by the Equifax Cloud, the Work Number is a centralized commercial repository of income and employment data in the United States, offering credentialed verifiers access to more than 540 million active and historic records from 2.5 million employers.
"This new integration exemplifies our commitment to helping reduce business leaders' administrative burden so they can focus on what matters, building winning teams," Paycor chief product officer Ryan Bergstrom said.
"The Work Number is well known as the industry standard for instant verifications of income and employment, and we are pleased to extend the many benefits of that leading service to our customers and their employees," Bergstrom went on to say.
Additional information about the Work Number service can be found via this website. Additional information about Paycor can be found via this website.