IDS completes White Clarke Group acquisition, shifts Gleeson to new role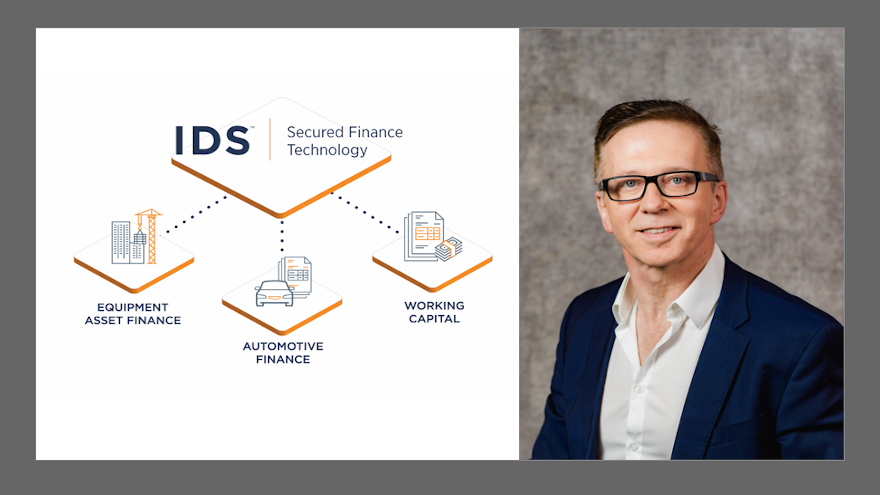 MINNEAPOLIS and MILTON KEYNES, U.K. -
Acquisition closed and top executive shifted into a new role. Those are the two main developments to arrive via news releases from IDS and White Clarke Group on Tuesday and Wednesday.
First, IDS — a provider of mission-critical enterprise solutions for secured finance — announced it has successfully completed the acquisition of White Clarke Group, a leading provider of retail, fleet, wholesale and asset finance software solutions for the automotive and equipment finance markets.
Then, IDS appointed Brendan Gleeson, who had served as group chief executive officer of White Clarke Group since 2013, to be the chief strategy officer of the newly combined operations.
IDS highlighted that its combination of service providers creates a multi-asset class secured finance technology "powerhouse," supporting banks, independents, OEM captives and independent finance firms globally.
"Bringing our two companies together as one accelerates our ability to innovate at scale and better serve our combined global customer base with a comprehensive portfolio of market-leading secured finance solutions," IDS chief executive officer David Hamilton said in the first news release. "Together, we provide the industry's most talented and experienced team of secured finance experts to ensure our customers' success globally."
Hamilton pointed out the fast-paced world of technology — from smart manufacturing to the Internet of Things (IoT) to sustainable energy — is bringing about emerging technologies, new funding models and exciting new economic growth opportunities.
"These opportunities will increasingly require access to capital from secured finance firms," Hamilton said. "Drawing from our combined strengths, IDS is now more agile and better positioned to capitalize on these market trends and innovate at the pace of change as we support the accelerated growth of digital transformation, service-centric business models and mobility in our industry."
Expanding its comprehensive portfolio of products globally across multiple market segments, IDS now offers secured finance organizations the following solutions:
— Automotive finance (retail, fleet and wholesale): The Customer and Acquisition & Lifecycle Management System (CALMS) includes point-of-sale, contract origination, servicing, and floor-planning capabilities serving eight of the top 10 manufacturers representing 25 brands.
— Equipment and asset finance: An end-to-end platform that can streamline the leasing and loan origination and portfolio management process, running more than $350 billion of net asset value on its full lifecycle solution.
— Working capital – (Asset-based Lending and Factoring) – A comprehensive solution provides the ability to manage flexible working capital finance offerings with real-time credit monitoring and availability. This solution manages ~$50bn in factoring volume annually.
IDS acquired White Clarke Group from Five Arrows Principal Investments, which will remain a shareholder in the combined company.
"As private companies, the financial terms of the deal were not disclosed," IDS said.
Now with the acquisition completed, IDS asked Gleeson to begin his tenue in this newly created executive position on Wednesday.
IDS said Gleeson will play a strategic role in driving the company's overall innovation focus. This role will include identifying industry and technology trends and translating them into strategic insights to expand value across the comprehensive solution portfolio.
"Brendan's innovation leadership and strategic direction at White Clarke Group led to the development of a world-class portfolio of solutions to meet the ever-changing needs of the automotive, wholesale and equipment finance marketplace," Hamilton said in the other news release.
"As part of the IDS executive team, he will continue to drive innovation by identifying mid- and long-term strategic needs of the broader secured finance industry and capitalize on technology trends with the goal of bringing to market forward-leaning solutions and innovative products for our customers," Hamilton continued.
IDS said Gleeson brings nearly 30 years of industry experience with an entrepreneurial spirit and successful track record and vision in developing and executing global strategies, international expansions and technology product innovation.
"The technology landscape is rapidly evolving and requires dedicated focus to be able to innovate at the speed and scale our customers demand," Gleeson said. "Emerging technologies like artificial intelligence and machine learning coupled with changes in consumer behavior such as consumption-based subscriptions are reshaping market dynamics and creating new opportunities in secured finance.
"As these digital trends accelerate, financing firms will look to IDS to deliver innovative products to navigate the new normal with confidence," he went on to say.