Lightico and TruDecision partner to foster more streamlining of auto finance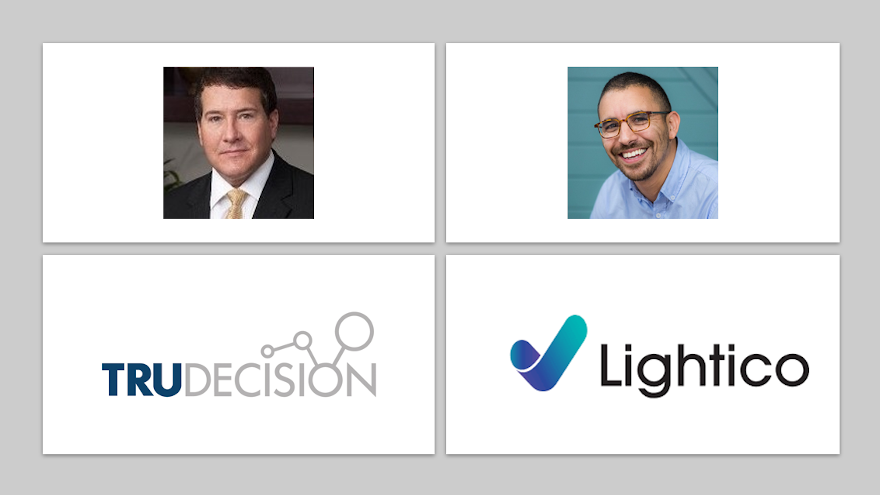 NEW YORK -
Two previous Emerging 8 honorees now are working together.
Last week, Lightico, a leader of next-generation digital customer interactions, announced a partnership with TruDecision, a provider of sophisticated finance company tools through an analytic platform as a service.
The companies highlighted their partnership brings Lightico's seamless, cost-effective contracting and TruDecision's income validation and credit optimization tools to auto finance companies, helping them minimize risk and maximize efficiency.
Lightico and TruDecision explained that their united platform can provide finance companies an effective solution to their digitization gaps with a significant return on investment that can be rapidly and seamless deployed without requiring significant capital expenditure.
"The auto-lending market is set to become far more competitive in the coming year," TruDecision chief executive officer Daniel Parry said in a news release.
"Lenders can only move so much on price to stay competitive," Parry continued. They must become more efficient in terms of speed, service-levels and operating expense in order to increase yield and volume. This is why a digital end-to-end process in originations is an imperative."
TruDecision is trying to transform the market by delivering cutting-edge tools and decision customization on a subscription basis, making analytic sophistication accessible to finance companies of any size.
TruDecision's income validation, credit scoring, price optimization and servicing models are a natural extension to Lightico's front-end platform, according to the companies.
Lightico can equip auto finance companies with an easily customizable and mobile-first platform that integrates seamlessly into existing workflows and can complete entire customer journeys from simply and in real-time. Lightico can create a virtual collaboration window between the business and their client who can then share and receive documents, and process eSignatures, payments, identification and verification (ID&V) and more in a secure, easy environment.
Lightico's technology has already been implemented in leading auto finance companies, banks, insurance companies, telcos and more to decrease turnaround time and increase customer satisfaction.
"Digitizing auto lending provides massive benefits both to lenders and to consumers – and it is a requirement to stay competitive today," Lightico chief executive officer Zviki Ben Ishay said. "A critical aspect of that, however, is staying compliant, reducing fraud and risk in a fast, seamless way.
By bringing together Lightico's and TruDecision's technology together, consumers will have an excellent experience, lenders will become more efficient and risk will be kept to a minimum," Ben Ishay
Lightico and TruDecision will be hosting the Auto Finance Innovators Summit on Wednesday, featuring a host of panel discussions and other presentations geared to focus on the latest industry developments.
To register, go to this website.