NAFCU reinforces consumer benefits of credit unions, including on auto financing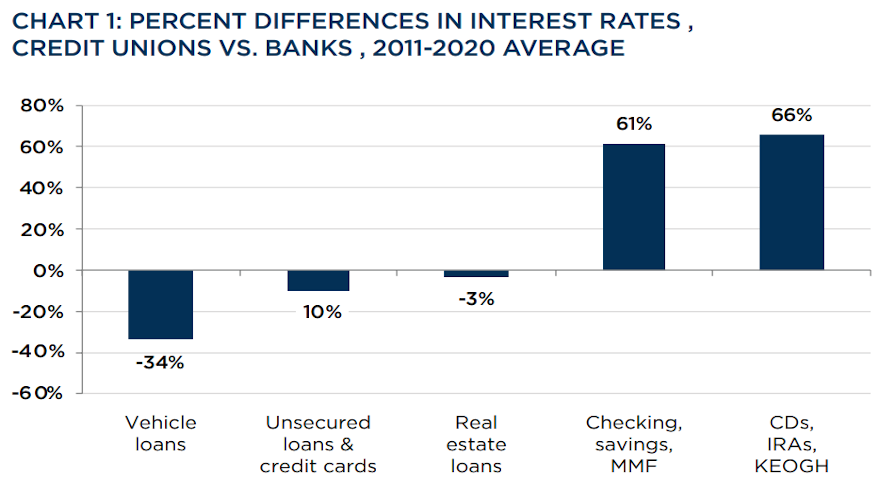 WASHINGTON, D.C. -
Auto financing was among the positives highlighted in new, independent study released on Monday that examined the economic benefits of the credit union tax exemption to consumers, businesses, and the U.S. economy.
The study commissioned by the National Association of Federally-Insured Credit Unions (NAFCU) determined that credit union rates on new- and used-vehicle financing are 34% lower than what offered by commercial banks.
The study conducted by Douglas Meade of the Interindustry Economic Research Fund and American University's Robert Feinberg also found that removing the credit union tax exemption would have far reaching consequences for consumers and the economy.
NAFCU reiterated that credit unions are member-owned, not-for-profit cooperative financial institutions that serve defined fields of membership under the general oversight of volunteer boards of directors.
While banks have been lobbying Congress to remove credit union's tax exemption, NAFCU said its study underscores the economic damage that would occur.
NAFCU pointed out that the study found that removing the tax exemption status for credit unions would reduce tax revenue by $56 billion and reduce economic activity by $120 billion over ten years.
The study also showed it would eliminate 80,000 jobs a year over 10 years.
"As not-for-profit cooperative financial institutions, credit unions have always put their members first by providing them with the best financial products, rates, and lower fees," NAFCU president and chief executive officer Dan Berger said in a news release. "Today, 127 million consumers are members of a credit union. Consumers continue to recognize the benefits of credit unions and how a credit union can help them achieve financial freedom.
"The tax exemption status provided to credit unions has yielded dividends to consumers, Main Street businesses, and the U.S. economy through lower fees, better financial products and better rates," Berger went on to say.
Along with the auto financing metric, the study also found that the credit union tax exemption benefits households to the tune of $15 billion a year. NAFCU explained this benefit derives from credit unions passing along the value of their tax exemption to their members through low rates and fees.
Furthermore, NAFCU the study showed that non-credit union consumers benefit from the competitive influence of credit unions on other financial institutions.
A 50% reduction in credit union market share would cost bank customers between $6.8 to $9.9 billion per year in higher loan rates and lower deposit rates, according to the study, which can be downloaded via this website.