Parry makes moves with TruDecision & Leasly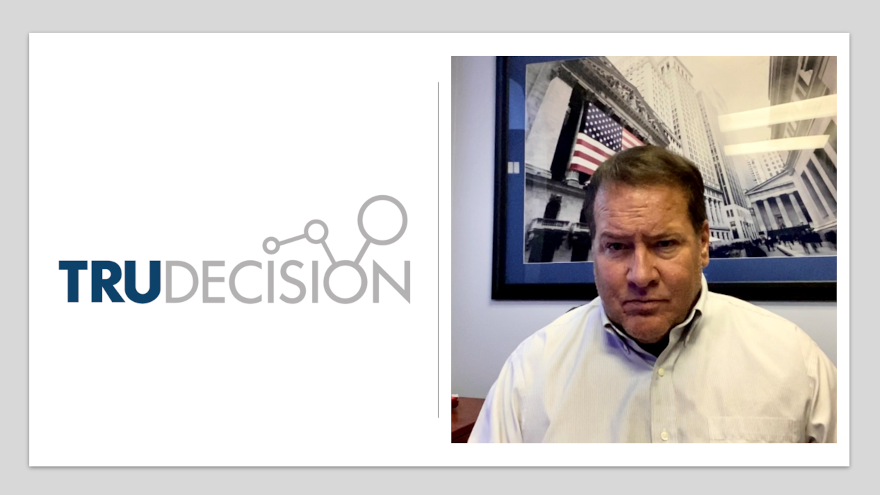 Last week was another notable one for industry veteran Daniel Parry.
His company, TruDecision, announced the launch of its credit attribute engine TruDec AE that can integrate application, contract structure, credit bureau and alternative data to provide finance the "next generation" of modeling attributes.
Parry also joined the advisory board for Leasly, a fintech company providing lending, technology and insurance solutions for the automotive industry.
Both operations are relatively new, with TruDecision being one of the first Emerging 8 honorees.
TruDecision's latest product is calibrated for all credit bureau formats and can allow finance companies to customize their own suite of factors to create predictive models and to control credit policy.
"Today, companies have access to many different modeling forms such as machine learning, logistic regression and support vector machines," Parry said in a news release from his company. "It does not take much effort for analysts to compare competing models to see which form provides the best results, but this effort is limited by how much predictive power is available in traditional data attributes.
"For years, lenders have been able to acquire thousands of summary variables that are overwhelmingly redundant. To create better models, one must have something new for the algorithms to evaluate. TruDec AE was designed to provide just that," he continued.
Parry highlighted TruDec AE is the result of more than 25 years of experience as finance companies researching the most predictive factors related to performance, many of which are not represented in the standard off-the-shelf offerings.
TruDecision will be releasing a steady stream of new and enhanced attributes on an ongoing basis. In addition, finance companies will be able to identify their own custom attributes which will be available for their exclusive use, preserving their ability to develop their own competitive advantage.
"In the current environment of increased funding costs, inflation and rising pressure on consumers, it is more important than ever for lenders to drive operational efficiencies," TruDecision chief revenue officer David Knightly said in the news release.
"The customization feature of TruDec AE allows for increased automation and tighter control over credit policy, as well as performance. Lenders must be able to do more with less, which means scaling without adding substantial headcount," Knightly went on to say.
TruDecision added that it is in the process of integrating with major loan origination system providers to make the adoption of this innovative system simple and cost-effective.
The company invited finance companies to reach out to TruDecision to learn more about how they can elevate the performance of their business.
Leasly welcomes Parry to advisory board
Leasly is a turnkey new- and used-vehicle leasing solution for dealerships, finance companies and their customers that's designed to streamline and simplify the front- and back-end vehicle leasing process.
Leasly said its fully automated platform can put significant revenue potential in the dealership's hands by empowering dealers to lease vehicles in seconds, while providing a convenient and easy-to-use leasing process for consumers.
And the company is looking for Parry to provide additional guidance.
"Daniel Parry is a longstanding and well-respected leader in the finance industry and we're proud to welcome him to our advisory board," Leasly CEO Daniel Boller said in another news release. "He brings a proven track record of building analytic platforms to profitably manage credit risk in high growth companies, which is widely recognized in the capital markets.
"I'm confident Daniel's insights will help us grow the Leasly brand and expand our footprint. Our goal is to put our platform in the hands of more consumers who want a simple and convenient way to lease a car, and more dealers who want a streamlined workflow and a powerful revenue opportunity. I'm pleased Daniel has joined our board and I look forward to his contributions, our collaboration and future growth," Boller continued.
Parry explained why he decided to become a part of Leasly's endeavors.
"Daniel Boller, and the rest of the leadership team at Leasly, are top caliber innovators who understand the unique needs of dealers and consumers. They also understand the importance of employing cutting edge risk tools to ensure a top performing portfolio," Parry said. "I am honored that they reached out to me, and I look forward to helping the company build an outstanding organization."