PureCars reinforces dealer marketing suite by acquiring truPayments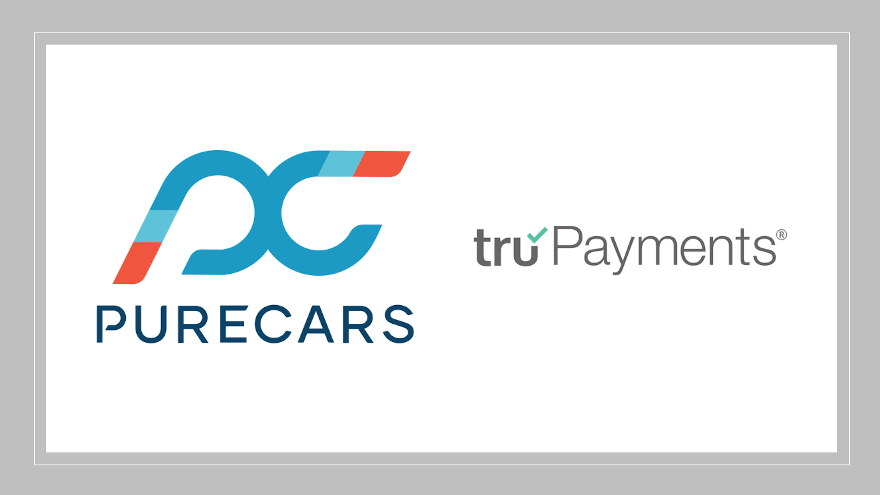 ATLANTA -
In a separate email message, truPayments chief executive officer Tarry Shebesta said: "Today starts the next chapter of my 32-year career in the online marketing, shopping and digital retailing space."
The reason for Shebesta's declaration arrived through a news release distributed on Monday. PureCars announced its acquisition of truPayments in a move meant to solidify its commitment further to helping dealers thrive by expanding its marketing technology and services suite to include personalized payment shopping.
PureCars' tools are designed to optimize media buys to achieve lower ad costs per unit sold and per RO, resulting in increased profitability for dealerships. Meanwhile, truPayments' solutions are geared to convert shoppers earlier in the buying process, further reducing advertising costs for dealerships, while providing an improved buying experience for their customers.
PureCars is backed by Diversis Capital Partners and Stage 1 Ventures.
The company highlighted the acquisition of truPayments will add even more payment data to PureCars' data warehouse, enabling dealers to serve payment-relevant ads to shoppers, and convert those shoppers to buyers, earlier in their buying journey, further reducing dealer ad costs per unit sold.
PureCars said dealers will be able to more quickly and efficiently match in-market shoppers with their inventory at exactly the right payment.
Furthermore, while the industry grapples with inventory shortages, PureCars went on to mention that pairing vehicle acquisition campaigns with an accurate trade tool that quickly shows consumers the equity in their trade will give dealers a more profitable, less competitive vehicle acquisition option to auctions, which can eat into margins with transport and other associated fees.
"Automotive shoppers today expect more from dealerships at every stage in the buying cycle," PureCars CEO Jeremy Anspach said in the news release. "In order to give dealerships a leg up on new disruptive competitors that bypass the dealership, but offer much more limited services, dealerships need innovators like PureCars to help them deliver smoother, more intuitive experiences to shoppers as their expectations continue to rapidly evolve.
"The unification of PureCars' martech and truPayments' fintech represents an organic evolution for both companies that will result in even greater cost efficiencies for our dealers and partners, as well as superior shopping experiences for the customers they serve," Anspach continued.
And Shebesta added these perspectives in the news release.
"The opportunity to directly integrate martech with shopping personalization and digital retailing is groundbreaking," Shebesta said. "The synthesis of the underlying data and technology sets the stage for us to have a significant positive impact on the car buying process for consumers, as well as the advertising and retailing experience for dealerships."