Resources available as Cybersecurity Awareness Month begins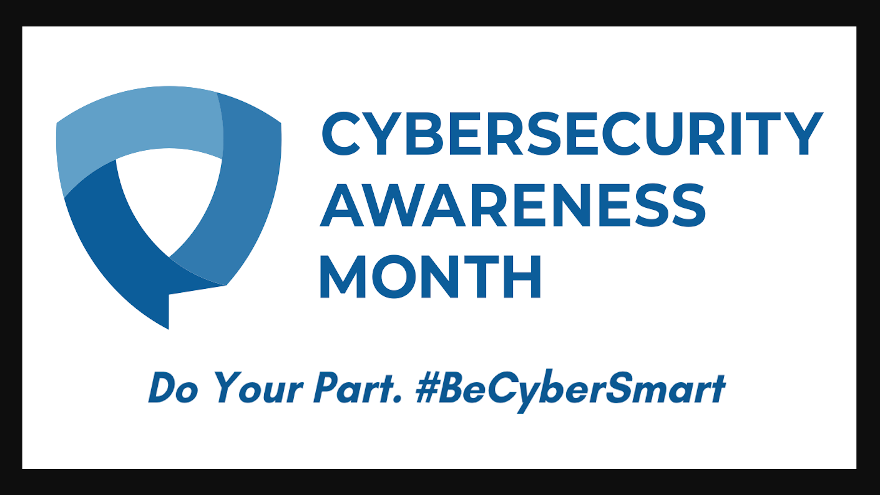 WASHINGTON, D.C. -
Cybersecurity Awareness Month started on Friday.
It's an initiative now in its 18th year led by the National Cyber Security Alliance (NCSA), in partnership with the Cybersecurity and Infrastructure Security Agency (CISA), to ensure that everyone has the resources they need to be safer and more secure online.
Officials highlighted that this year's theme for the month-long campaign is "Do Your Part. #BeCyberSmart." According to a news release this theme encourages individuals and organizations to own their role in cybersecurity, stressing personal accountability and the importance of taking proactive steps to enhance security in our increasingly connected world.
NCSA interim executive director Lisa Plaggemier explained that the line between our online and offline lives is indistinguishable, and our homes, societal well-being, economic prosperity and nation's security are impacted by the security of our technology.
Plaggemier said that if individuals and organizations do their part in implementing stronger security practices, raising community awareness, educating vulnerable audiences, or training employees that our interconnected world will be safer and more resilient for everyone.
"We've seen an unprecedented shift to more digital usage in the last year and there's no going back," Plaggemier said in the news release. "The onset of the ongoing pandemic and the need to stay connected has made our digital life prone to cyber threats now more than ever. As such, it's critical that we adopt cyber safe practices that can keep our devices and access to our personal data safe and reduce the risk of exposure."
Throughout October, NCSA will focus on the following areas in promotions and outreach:
Week 1: Be Cyber Smart.
Week 2: Fight the Phish!
Week 3: Explore. Experience. Share. – Cybersecurity Career Awareness Week
Week 4: Cybersecurity First
During Cybersecurity Awareness Month, NCSA, CISA and key partners also will share resources and engage on social media to drive increased visibility around the month's key messages and themes to keep consumers and organizations informed about cybersecurity best practices.
CISA has provided additional Cybersecurity Awareness Month resources that can be shared with stakeholders and used in your communities throughout the year to encourage strong, nationwide cybersecurity. Those resources can be found at https://www.cisa.gov/national-cybersecurity-awareness-month-resources.
By signing up to become a Cybersecurity Awareness Month Champion, NCSA highlighted organizations and individuals can become a part of October's campaign to help promote a safer, more secure, and more trusted connected world.
Upon registration, all champions receive a toolkit of material to help them implement cybersecurity awareness initiatives and activities during Cybersecurity Awareness Month.
To learn more and sign up, visit https://staysafeonline.org/cybersecurity-awareness-month/champions/.
Plaggemier — who has an affinity for the automotive industry since her professional career includes time at Ford and CDK Global — previously discussed how dealerships and finance companies can remain secure during an episode of the Auto Remarketing Podast available below.