Seventh Knight rolls out ransomware prevention tool powered by IBM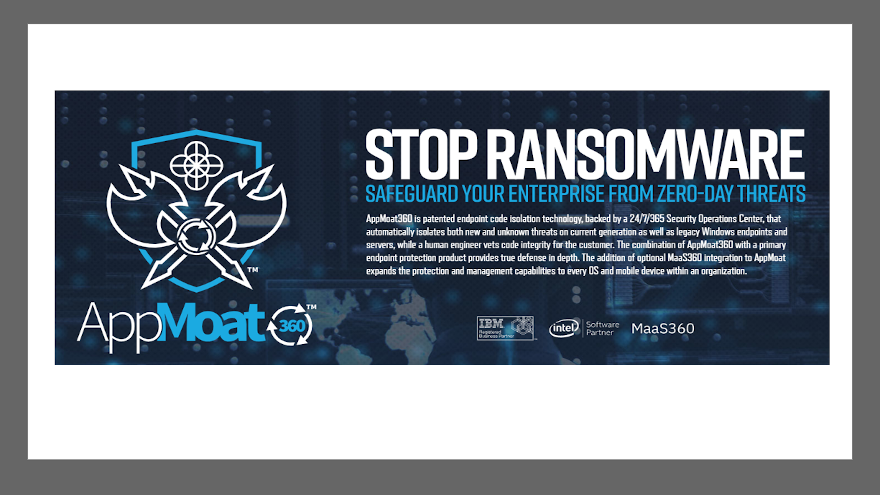 MADISON, Miss. -
Perhaps what happened to the Colonial Pipeline has you thinking about if your finance company suddenly suffered a ransomware attack and how it might cripple your originations and collections.
To help companies of all kinds, Seventh Knight recently developed an embedded solution with the MaaS360 technology powered by IBM.
The provider of unique ransomware protection solutions to Fortune 500 companies and the defense industry has a solution that can help clients secure their enterprise networks from ransomware and zero-day attacks, while also providing protection to clients of any size through its MSSP reseller program and direct sales initiative.
Seventh Knight also offers AppMoat360, a UEM Security Service to provide control and security over the growing number of mobile and IoT devices, as well as to most Microsoft Windows environments, including Windows 10, 7, XP, Virtualized, and Server variants, which the firm explained is critical to clients running a mix of modern and legacy systems.
AppMoat360 combines Seventh Knight's unique, patented AppMoat software with technology from the IBM Unified Endpoint Management solution IBM MaaS360 with Watson.
"Having IBM as an embedded solutions partner is an important addition to Seventh Knight's strategy to provide the highest quality products and services that specifically address Ransomware and Zero-Day threats to our clients," Seventh Knight chief executive officer Luke Koestler said in a news release.
In a separate example, Seventh Knight shared highlights from an incident report involving what the firm called a "major North American Manufacturing enterprise" that uses AppMoat and immediately stopped a probable malware intrusion.
"The enterprise wishes to remain anonymous because once an entity is attacked in force, the bad actors typically return again and again," Seventh Knight said.
Seventh Knight recapped that the firm received an AppMoat alert of an unknown program running on one of manufacturers' workstations.
"The server that initiated the alert manages communications with segmented production equipment systems and is not normally accessed by any user. The alerting server generates an encrypted tunnel between the general business network and mission crucial production equipment. If compromised it could have severely crippled operations," Seventh Knight said.
"The bottom line: Because this enterprise added AppMoat as its final lock on the security door, this malware is not now secretly resident inside its systems, doing or preparing to do major financial, and possibly physical, damage to all its processes," Seventh Knight went on to say.
For more information, visit https://seventhknight.com/.