Survey: 87% of consumers want mobile-first auto finance transactions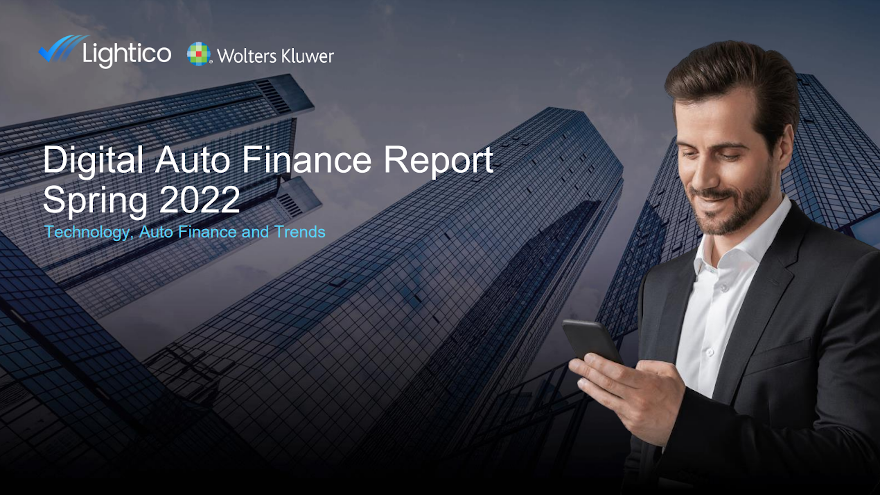 While you might occasionally still see someone with a flip phone attached to their belt, most consumers are walking around with a smartphone in their pockets with the capability on par with a laptop computer.
And the Digital Auto Finance Report Spring 2022 compiled by Lightico and Wolters Kluwer Compliance Solutions showed the majority of those consumers want to use their smartphones to finalize their auto financing.
The report, which surveyed 902 U.S. adults, revealed that 87% of consumers feel that the ability to complete financial transactions on their mobile device was important or very important, with 42% of even the oldest respondents age 65-plus agreeing with that sentiment.
"Auto finance has long struggled with completing loans quickly, efficiently and in a way that is convenient for consumers," Lightico chief executive officer and cofounder Zviki Ben Ishay said in a news release. "The expectation from consumers for auto loans is the same as for an Amazon purchase — easy, seamless and from anywhere, especially their phones.
"Even after two years of intense digital development and transformation, there are many lenders that need to digitalize the complete customer journey," Ben Ishay added.
Other key trends from this survey included:
• 71% would not take on auto financing or make a vehicle purchase if it requires a physical visit
• 46% of consumers see ease of completion as important in an auto finance provider
• 57% of auto financing were completed within 24 hours
"Complete mobile transaction solutions today require digital financing that's efficient, reliable, end-to-end and secure in order to satisfy the expectations of today's consumers while ensuring full compliance by automotive and finance organizations," said Tim Yalich, who is head of auto strategy for Wolters Kluwer.
"We are now able to shift focus to digitization as a solution for more automation throughout the vehicle application, financing and securitization process, with robust tools that are built around e-signature, e-contract and e-vault solutions for a complete end-to-end solution," Yalich said.
Lightico and Wolters Kluwer recently announced a partnership that integrates Wolters Kluwer eVaulting technology with Lightico's Digital Completion Cloud to provide seamless and compliant services to financial institutions.