Tekion & Dealertrack F&I integrate to streamline digital contracting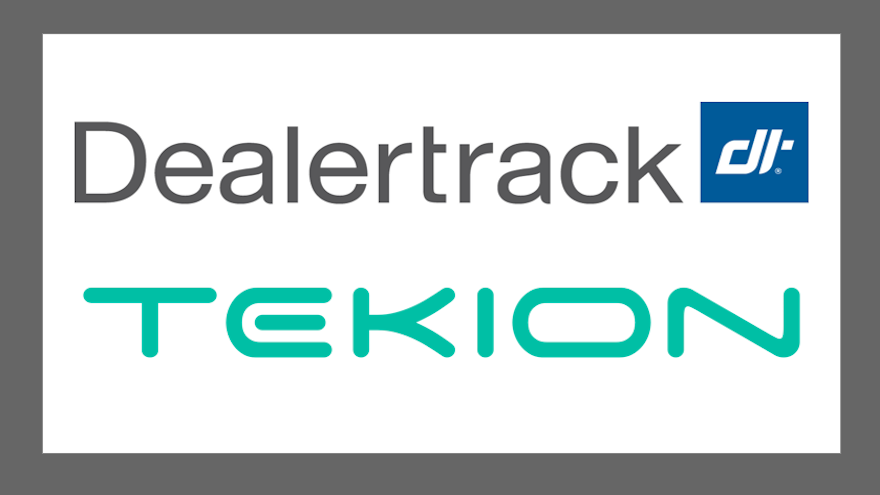 SAN RAMON, Calif., and NORTH HILLS, N.Y. -
Service providers are continuing to respond to the challenge of meeting dealership demand to improve digital retailing capabilities their customers want.
On Tuesday, Dealertrack F&I and Tekion today announced the launch of a new digital contracting integration between the two platforms designed so users can deliver an improved digital vehicle-buying experience.
According to a news release, dealerships using Tekion's Automotive retail cloud platform can complete the entire deal process digitally in one system — providing greater ease with less effort.
In fact, Dealertrack data showed 75% of all digital contracting deals delivered in May utilized DMS integrations to import deal data into their F&I workflow.
"Seamless integration between systems is so important in today's automotive retail environment," said Guru Sankararaman, chief financial officer and vice president of operations at Tekion. "We're happy to work with Dealertrack F&I to improve the buying experience and increase operational efficiency for dealers."
Dealertrack F&I and Tekion explained that systems lacking integrations cause inefficiencies that can hamper a dealership's profitability. The firm also pointed out that disconnected systems too often require dealership staff to manually input customer and deal information multiple times, creating a longer process to electronically contract.
With this new integration, Dealertrack F&I and Tekion said dealerships can now provide customers with a frictionless online and in-store purchasing experience. Retailers are able to save time and cut down on manual paperwork — from credit application to contract submission — including the ability to remotely sign paperwork.
"Dealertrack is dedicated to open integration because streamlined digital workflows are essential to today's online car shopping experience for retailers and buyers alike," said Kait Gavin, vice president of dealer services at Dealertrack F&I Solutions.
"Together, Dealertrack F&I and Tekion can enable more dealerships who are looking to stay ahead of the competition," said Gavin, who added the new digital contracting process complements the digital retailing integrations available to Tekion clients that can provide dealerships with "all the tools needed for a fully online vehicle-buying experience."