TransUnion expands suite to accommodate mobile auto-finance activity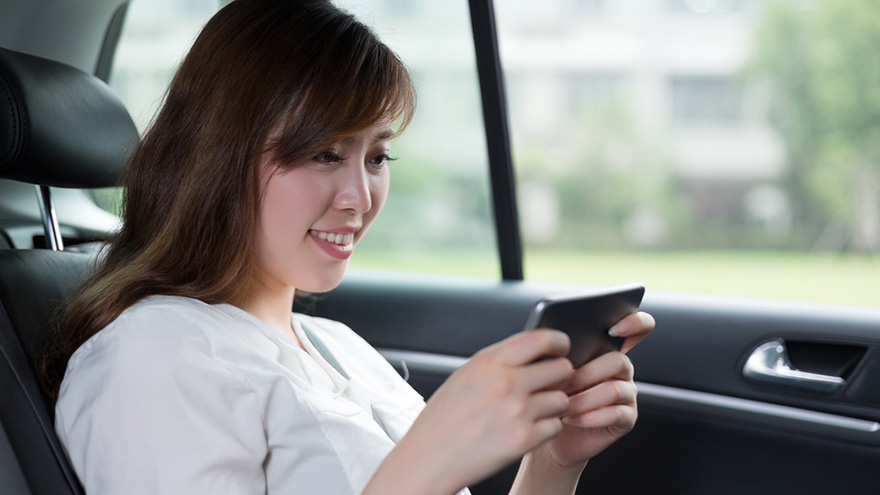 CHICAGO -
TransUnion is leveraging a relationship with one of its strategic partners to cater to consumers who expect results — like the availability of auto financing — to appear within a few swipes on a smartphone.
To meet the evolving needs of consumers, TransUnion recently launched Mobile Offers Now, a solution designed to help financial institutions respond to increasing consumer expectations to be served when and where they choose.
Mobile Offers Now leverages TransUnion's existing Find My Offer platform to provide consumers with instant access to prequalified credit offers through a simplified, SMS-initiated, mobile experience. The technology seamlessly can integrate real-time credit decisioning with consumer and device authentication, creating a secure, personalized and dynamic user experience.
"To stay competitive in an increasingly digital world, financial institutions know that they need to reduce unnecessary friction and poor experiences to attract and keep good consumers," said Dane Mauldin, chief product officer at TransUnion.
"Consumers are demanding faster ways to find offers and apply for credit when and where they need it," Maudlin continued. "With Mobile Offers Now, they may simply text a key word to instantly check for prequalified offers across numerous credit products, providing a path to credit through a completely digital application process."
Mobile Offers Now is enabled through a strategic partnership with iLendx. The platform is the first release within a turnkey digital lending suite that is fully integrated with TransUnion's decision technology.
The companies explained these solutions are intended to replace the traditional credit application with an intuitive workflow that takes the consumer from prequalification to funding in just minutes, with the option to deepen the relationship by offering auto, HELOC, credit card or unsecured lending products during a single session.
Based in Texas, the team at iLendx creates innovative digital lending and banking capabilities for financial institutions. As a strategic partner of TransUnion, iLendx, co-developed Mobile Offers Now a platform that can deliver credit offers directly to a bank's customers through mobile device technology.
iLendx is also the creator of the Digital Lending Experience (DLX), a subscription-based platform for financial intuitions designed to facilitate the origination of auto financing, credit cards, unsecured loans, HELOCs and new accounts opening for checking and savings products.
"This solution will enable financial institutions to quickly expand their digital presence and adopt new channels for attracting and retaining customers who expect technology and convenience," said Andy Ivankovich, chief executive officer of iLendx.
"Less than 10 percent of banks can originate loans digitally, and many banks face barriers to implementing their own digital platform. The suite of digital lending solutions will help financial institutions reach new demographics, enter new markets and reduce origination costs while boosting their bottom line," Ivankovich went on to say.
For more information about Mobile Offers Now and TransUnion's new digital lending suite of solutions, go to this website.