Tresl & CreditSnap enhance relationship with investment & solution launch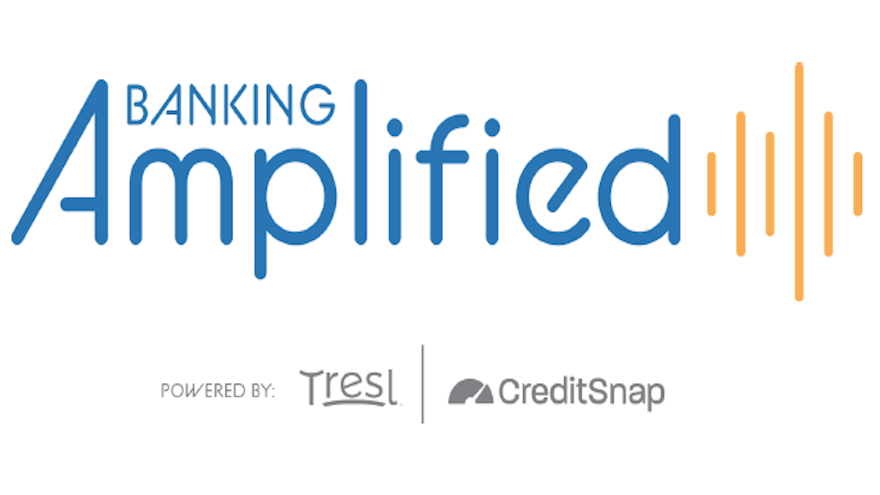 AUSTIN, Texas -
Tresl is making an investment in a fellow fintech stemming from a relationship that began nearly two years ago.
And the firms are also rolling out a tool aimed to help banks and credit unions.
On Tuesday, Tresl announced that the company has made a strategic investment in CreditSnap, which describes itself as a next-generation lending platform based in San Antonio. Tresl said it also will take a seat on CreditSnap's board of directors, according to a news release.
CreditSnap is an award winning fintech company that provides a lending and account opening platform to banks and credit unions as a white-labeled product. This same platform powers Tresl's digital pre-qualification experience and helped Tresl achieve a 100% improvement in look-to-book ratio as well as improved customer satisfaction in both its auto refinance and auto purchase loan channels.
Based on "overwhelmingly positive" results, the two firms agreed to align officially with the shared objective of serving the needs of the bank and credit union community.
The relationship between Tresl and CreditSnap began in late 2018 when Tresl was looking for an innovative way to deliver highly accurate pre-qualified rates and terms to its customers. After extensively evaluating multiple solutions, Tresl found that CreditSnap's SaaS solution was superior.
After some rapid configuration and setup, Tresl deployed CreditSnap's pre-qualification engine in early 2019, overnight becoming CreditSnap's largest client. In conjunction with other proprietary technology and operational optimizations Tresl has undertaken, the CreditSnap pre-qualification engine has allowed Tresl to unlock strong results, including more than 100% improvement in look-to-book ratio and improved customer satisfaction.
"CreditSnap's pre-qualification engine served as a strong technology platform to fuel Tresl's own growth over the last two years," Tresl president and chief executive officer Christine Pierson, one of the 2020 Women in Auto Finance honorees.
"The CreditSnap system integrated seamlessly with Tresl's proprietary digital platform, and it has allowed us to deliver more quality funded loans to our lending partners and a great lending experience to our customers," Pierson continued.
Along with the strategic investment, Tresl and CreditSnap are also announcing an alliance to bring a new joint product proposition to the market known as BankingAmplified.
The companies explained this new product takes inspiration from Tresl's customer experience and fulfillment capabilities, and CreditSnap's pre-qualification based digital experience capabilities. The result is geared to a unique solution designed to support banks, credit unions and lending institutions in achieving their digitization and customer growth goals in a turnkey approach.
The companies explained the BankingAmplified program can enable financial institutions to do the following:
● Grow member / customer base by deploying borrower-friendly "no credit impact" pre-qualification technology, end to end digital fulfillment capabilities, highly curated customer acquisition methods, white-label consultative sales solutions, and compliant transaction solutions in all 50 states. In-turn, financial institutions will be fully equipped to compete with fintech lenders
● Increase share-of-wallet through intelligent cross-selling of products to existing and new customers
● Accelerate product go-to-market with turnkey digital experience and lead generation solutions, be it to grow high volume specialty transactions like auto lease purchases or to expand into high yield student loan refinancing and personal loans, or to offer non-traditional products like installment loans
"With the new BankingAmplified product offering, we aim to offer a complete turn-key fintech enablement solution to banks and credit unions, enabling them to effectively compete with major fintech lenders in the marketplace today," Pierson said.
With this investment and product pipeline, CreditSnap president and co-founder Deepak Polamarasetty elaborated about the potential success for his firm as well as Tresl.
"Unlike fintech lenders, banks and credit unions are uniquely positioned to deliver personalized financial solutions to their customers," Polamarasetty said. "What they lack, however, is the same cutting edge technology that solves for customer experience.
"BankingAmplified empowers these lending institutions to strike a healthy balance of tech and human touch — digital experience powered by next generation technology (with CreditSnap) and result-oriented customer experience that integrates 100% digital experiences with the consultative, omnichannel support of finance experts (with Tresl)," Polamarasetty went on to say.