Tresl hosts virtual employee event to celebrate 2020 accomplishments, set 2021 goals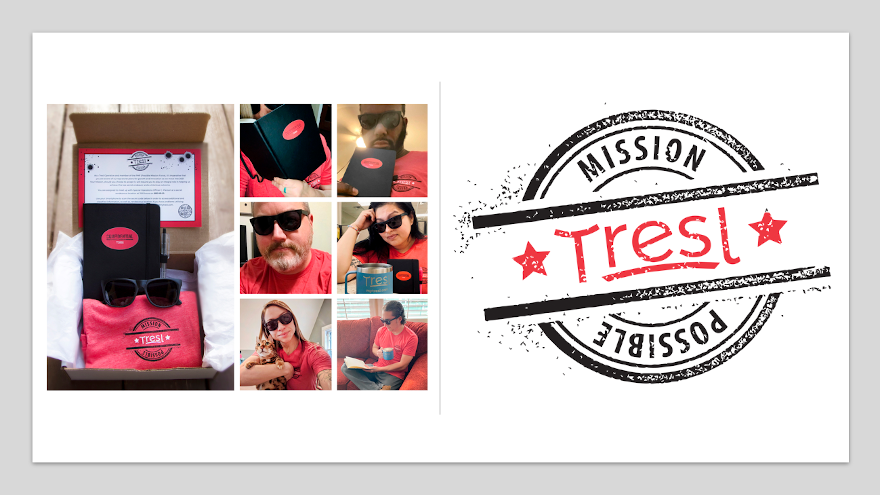 AUSTIN, Texas -
Tresl used technology to celebrate its accomplishments of the past year that arrived in part to how the fintech leveraged both its human and technological resources while overcoming challenges created by the pandemic.
In late January, Tresl hosted what it dubbed "Mission Possible," a virtual employee event that included a little mystery, puzzles and prizes, as well as recapping what the fintech firm accomplished in 2020 and its goals for 2021.
"Through our continued effort to put the safety and support of our customers first, Tresl observed a higher than anticipated number of auto refinances coupled with several new partnerships in the vehicle lease buyouts line of business, making 2020 a year we should all be very proud of," Tresl chief executive officer Christine Pierson.
"Our success was a direct reflection of our people, their performance, and their dedication to helping customers find the financial solutions they needed, when it mattered most," continued Pierson, who was among the Women in Auto Finance highlighted last year.
Tresl celebrated a host of highlights from 2020, including:
● Rebranding as Tresl (formerly, Innovative Funding Services, or IFS)
● Keeping employees safe by deploying 85% of associates to remote working environments
● Hiring approximately 50% more associates than the year prior
● Establishing four new lending partnerships
● Establishing two new strategic business partnerships
● Launching Tresl Car Sales
● Augmenting its e-enablement platforms with e-pay, e-notary, and e-sign (wet signature) to its offerings, making the customer experience almost 100% digital
● Increasing its associate engagement scores nearly 20 points in an unprecedented year
● Continuing to increase its customer review ratings to 4.6/5 while adding more than 1,900 additional reviews via Trustpilot
Along with rewarding its top performers from the fourth quarter, Tresl also treated its top overall associates who generated the best results of the year with an all-expense-paid trip to Nashville, Tenn.
As a precursor to the event, employees received a surprise "Mission Possible" tool kit via mail, packed with "cool gear and an invitation to a top-secret virtual venue."
Once in the "Mission Possible" venue, employees were challenged to solve puzzles for prizes, including a drone, Apple Watch 6, multiple Kindle Fire tablets and more.
Throughout the day employees had access to inspiring on-demand video sessions including a creative opening video from "Special Operations Officer, C. Pierson," as well as video sessions from keynote speaker Kevin Kush and motivational speaker and author John Davidson.
"'Mission Possible' took months to prepare for, but we think it was well worth every minute," Tresl digital marketing and communications specialist Kim Davidson said. "It provided an engaging, team-focused event where associates could browse the venue at their convenience, feel connected and earn prizes while getting a glimpse of our 'Mission Possible' goals for 2021.
"Employees showed their creativity and team spirit by Slacking photos of themselves wearing their 'Mission Possible' gear, which included a branded T-shirt, black sunglasses, a laser light invisible ink pen and a little black notebook," Davidson continued.
"And though the majority of our employees are still remote, we were able to revel in the past year's accomplishments as a team, while looking forward to the strategic and positive plans we hope to accomplish in the new year," she went on to say.