Wells Fargo tops $1M in vehicle donations & financial mentoring to help veterans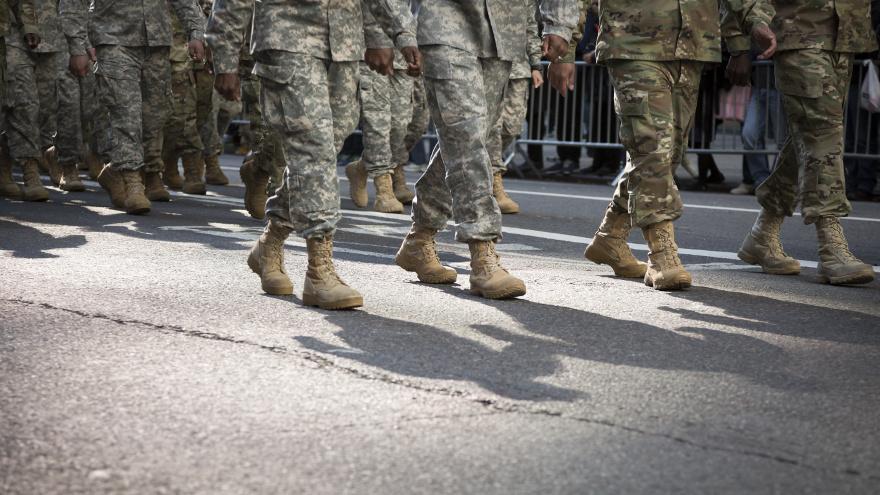 SAN FRANCISCO -
Wells Fargo recently highlighted that one of its largest educational and philanthropic endeavors reached a new milestone, fueled in part by a 20 dealer groups and franchised stores.
The bank's initiative — in collaboration with Military Warriors Support Foundation's Transportation4Heroes program and dealers across the U.S. — has supported $1 million in payment-free vehicle donations since 2015 to more than 30 veterans and Gold Star spouses across the country.
As part of the effort, veterans also receive one year of family and financial mentoring to help them develop the skills necessary to be financially stable and successful.
In addition to vehicle donations, Wells Fargo has donated more than 350 homes (valued at more than $55 million) since 2012 through the foundation's Homes4WoundedHeroes program.
"Buying a vehicle is one of the most expensive purchases most people make," said Laura Schupbach, head of Wells Fargo Auto.
"For veterans transitioning back to civilian life, fitting the cost of a new vehicle into their budget can be difficult," Schupbach continued in a news release. "Helping people succeed financially is the backbone of Wells Fargo's vision, so we're pleased that, beyond being able to provide reliable transportation for veterans, we're also supporting their journey to financial stability and success."
Through the program, vehicle recipients use the skills they acquire during family and financial mentorship to pay down their total debt. On average, graduates of the Transportation4Heroes program reduce their total debt by nearly $10,100 and improve their credit scores by approximately 58 points, according to Wells Fargo.
"Our Transportation4Heroes program is about more than awarding a payment-free vehicle to combat wounded veterans," said Andrea Dellinger of the Military Warriors Support Foundation.
"When veterans leave the service and begin reintegrating into their communities, our programs are there to ensure they have the resources they need to be successful through family and financial mentorship," Dellinger continued. "We look forward to working with Wells Fargo in 2020 and beyond to continue providing transportation to veterans and Gold Star spouses across the country."
For retired U.S. Marine Corps Sgt. Felix Garcia, it has meant having a reliable vehicle and peace of mind. Garcia, of Sugarland, Texas, received a Ford Expedition in 2017. He applied for the program because his previous vehicle was old and would break down, but he could not afford to purchase another.
"I had debt that would not have allowed me to be able to make the payments for a new vehicle, and I was in need of one," Garcia said.
For retired U.S. Army Sgt. Jeremy Voss, it has meant living without debt. Voss, of West Des Moines, Iowa, received a Kia Sorrento in 2017.
Since receiving the vehicle, Voss's family is now debt free. "No student loans, no car loans, no mortgages," Voss said. "We live a debt-free lifestyle, which not very many people can say. The program has reduced that burden to nothing, and we're thankful."
Dealerships across the United States have participated in the program since its inception, including:
Larry H. Miller Auto Group – Peoria, Ariz.
Bill Luke Chrysler Jeep Dodge RAM – Phoenix
Kuni Chevrolet Cadillac – Sacramento, Calif.
Chevrolet of Montebello – Montebello, Calif.
Magnussen's Toyota of Palo Alto – Palo Alto, Calif.
Honda of Pasadena – Pasadena, Calif.
Toyota Marin – San Rafael, Calif.
Executive Auto Group – multiple locations in Connecticut
Billion Automotive – multiple locations in Iowa
Robert Brogden Buick GMC – Olathe, Kan.
Jones Junction – Pleasant Hills, Md.
Luther Brookdale Mazda – Brooklyn Park, Minn.
Walser Automotive Group – Minneapolis
Felix Sabates Ford Lincoln – Charlotte, N.C.
Rick Hendrick City Chevrolet – Charlotte, N.C.
Jim Shorkey Auto Group – Irwin, Pa.
Five Star Automotive – Florence, S.C.
Gullo Ford of Conroe – Conroe, Texas
Classic of Denton – Denton, Texas
Rairdon Auto Group – multiple locations in Washington
Since 2010, Military Warriors Support Foundation has awarded nearly 1,000 mortgage-free homes through its Homes4WoundedHeroes program and has assisted combat-wounded veterans, Gold Star spouses and their families in paying off almost $21 million in debt through family and financial mentorship.