Xtime teams with Sunbit for additional payment options in dealer service departments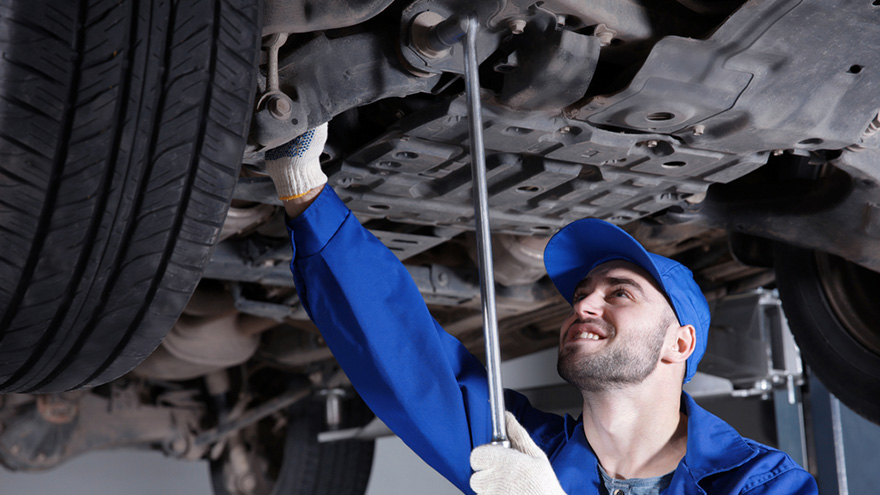 MISSION, Kan. -
Xtime is continuing to make inroads to help dealerships work with their service-drive customers who might need assistance in paying for vehicle repairs — especially as pandemic impact lingers.
The software service solution now is collaborating with Sunbit, the technology company looking to improve the buying and selling experience for everyday things through flexible monthly payment plans. Together, they will provide access to additional payment options for dealerships to offer consumers directly from Xtime.
Xtime tries to help dealerships build loyalty, increase customer satisfaction and drive revenue in the service department by providing the tools and technology to create a superior customer experience. The company explained that as Sunbit has become a major player in fixed ops financing with a footprint in 19 of the top 25 largest auto groups and more than 3,500 dealerships in the U.S. served, including the Sunbit integration with Xtime's FlexPay was a "natural" next step.
With the new Sunbit relationship, dealership customers can see payment plan options and pre-qualify, all from the quote provided to them through Xtime. This option can easily be enabled and put into action for any dealership using both Sunbit and Xtime.
"Especially in light of a challenging economy, dealerships are seeing growing demand for financing options," Xtime senior director of business development Matt Schwartz said in a news release.
"With flexible payment options available, the customer experience only improves by making comprehensive automotive repairs more affordable and lessening the impact on consumers' budgets," Schwartz continued. "Sunbit is integrated seamlessly, making the process easy and contactless for both consumers and service employees."
Sunbit strives to deliver a premium customer experience by providing customers access to financing with a 90% approval rate and an application that doesn't impact a consumer's credit score.
Sunbit highlighted that it leverages machine learning technology to personalize underwriting solutions that result in more transparent and fairer rates for more people. Now found in one out of every six U.S. dealership service centers, Sunbit said its technology has helped service departments complete more than 200,000 repair orders, ringing up more than $142 million in revenue for these dealerships.
"Xtime has a great reputation in the industry and is used by over 7,500 dealerships," Sunbit head of sales Tal Riesenfeld said. "We're pleased to be working with them to ensure that dealerships minimize losses from unsold services, and that consumers have the best experience possible while getting the repairs that they need to be on the road safely.
"We think that's a win all around," Riesenfeld added.
For more information about the Xtime and Sunbit integration, visit http://choose.xtime.com/flexpay-sunbit/.