2015 industry benchmarks finalized, ready for distribution at NABD Conference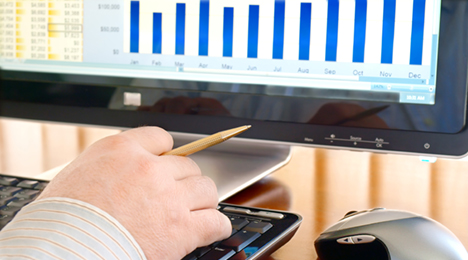 HOUSTON -
Ken Shilson and Dustin Kerr spent weeks going over performance data from buy-here, pay-here dealerships nationwide along with portfolios from their related finance companies. Now the industry experts have finalized the new Benchmarks and Trends Report that will be shared during next month's National Conference for BHPH hosted by the National Alliance of Buy-Here, Pay-Here Dealers.
Shilson, NABD's president and founder, highlighted the latest report contains numerous graphs and charts together with a summary analysis so operators can understand both market and performance changes during last year. The summary also includes a forward-looking forecast of what's ahead in 2016.
This year, Shilson worked on the project with Kerr, the newest BHPH moderator at NCM Associates. Both experts will be on stage at the Wynn in Las Vegas for NABD's event that runs from May 24 to May 26.
"This report is the most comprehensive look at the subprime auto finance market we have ever done," Shilson said. "I thank NCM, SGC Certified Public Accountants, and Subprime Analytics who contributed financial and operating data for the development of the report.
This is the 18th consecutive year we have compiled and issued a report containing financial, operating, and loss metric information which can be used by operators, capital providers, investors and others to evaluate performance and, where applicable, to compare their own results," he continued.
"We carefully scrutinized the policies and practices used to generate the data to assure that all the information is credible. Although different accounting and operating practices are used in the industry, this report considers and adjusts for the major differences," Shilson went on to say.
Past benchmark reports can be downloaded free of charge from the Subprime Analytics website at www.subanalytics.com. The archive covers the past five years. The most recent report will be posted in May prior to the NABD National Conference for BHPH.
More information about the conference — including the agenda, registration and links to discounted accommodations — is available at www.bhphinfo.com or by calling NABD at (832) 767-4759.
Shilson reiterated that NABD is a special industry group organized for the betterment of the BHPH industry nationwide, and has more than 13,000 members. Membership is obtained by attending NABD training and conferences, and members pay no annual dues.
"Our services are designed to complement and work with other automotive industry groups on matters pertaining to this segment of the automotive finance industry," Shilson said.