3 Takeaways from Capitol Hill Visit Help NABD Structure Upcoming Conference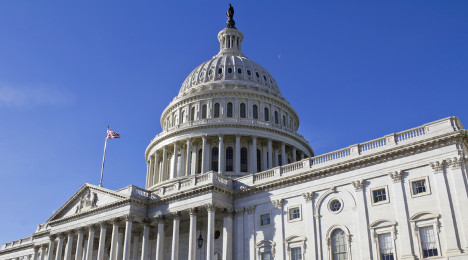 HOUSTON -
Ken Shilson, founder of the National Alliance of Buy-Here, Pay-Here Dealers, joined the leadership of the National Independent Automobile Dealers Association for its annual leadership meetings in Washington, D.C., to help champion positions important to BHPH operators.
Shilson left Capitol Hill with three related takeaways from those gatherings; a trio of points NABD is using to help sharpen the agenda for its next event — its Best Practices Conference on Jan. 18 through Jan. 20.
Shilson noted several members of Congress indicated that the "tax extender" provisions will likely be approved by both chambers before they recess this month. Shilson emphasized this development indicates that tax refunds should not be delayed significantly in 2015.
"I anticipate these tax refunds will begin around Feb. 1 provided that Congress acts as they indicated," Shilson said. "The competition for these refunds has increased as subprime lenders, credit unions, and franchise dealers compete for BHPH customers. Operators must be very proactive in this tax season to recapture market share."
Shilson insisted the Consumer Financial Protection Bureau and Department of Justice continues to closely monitor the BHPPH industry for deceptive advertising, alleged unfair and deceptive lending practices, data privacy, collection abuses and discrimination.
"Operators must avoid these problem areas in 2015 to be compliant," Shilson said. "You can't afford to make legal and regulatory mistakes if you want to succeed. Appointing a chief compliance/privacy officer to implement a compliance management system is the first step. Training dedication of resources must come next."
In recent discussions with BHPH operators around the nation, Shilson mentioned that they acknowledged "the old ways" are just not working like they previously. He suspects the reasons stem from increased competition as well as economic and regulatory changes.
"You can't expect to do the same things in 2015 and have better results," Shilson said. "It is time to rethink your business model, implement technology, learn from your losses and get compliant."
With that thinking in mind, the NABD is hosting a Best Practices Conference at the Hilton DFW Lakes Executive Conference Center in Dallas,
"This conference is designed to address the biggest challenges the subprime auto finance industry is facing today," Shilson said. "The buy-here, pay-here operator is now facing stiff competition from finance companies, credit unions, and franchise dealers. Therefore, BHPH operators must find new ways to retain and regain their customers and increase market share during these highly competitive times.
"The old ways just aren't working because the industry economics and customer behavior have been altered by all this competition for subprime customers," he continued. "In addition, our industry is facing some new regulatory challenges from the CFPB, the Federal Trade Commission and state attorneys general. Legal and regulatory mistakes can prove very costly as evidenced by the most recent $8 million penalty assessed against a major BHPH operator."
In response, NABD assembled outstanding experts, attorneys, operators, and former regulators who will provide tips, techniques and best practice ideas that will help operators navigate through these challenges in 2015.
"You can't do the same things next year and expect to be more successful," Shilson said.
NABD emphasized that operators must now be more proactive in their compliance efforts in order to avoid significant penalties and business disruption caused by increased regulatory scrutiny.
"However, the industry struggles with what to do and the expense associated with all these compliance requirements," Shilson said. "At this conference we will explain what operators must do now and how they can comply cost effectively.
"We are not receiving much insight from Washington so we must seek input from former regulators who can share their knowledge," he continued. "Operators who believe compliance is expensive will learn that non-compliance is much worse."
NABD contends the timing of this event can allow operators to start the New Year by doing the "right things," which can improve their results.
Shilson highlighted the DFW Lakes Executive Conference Center is a facility located near Dallas-Fort Worth International Airport, and ground transportation to and from the conference center is provided.
For attendees who wish to drive to the event, free parking is available.
NABD arranged significant discounts on rooms while supplies last. No resort fees are charged to guests and the property has a fitness center, indoor pool, and other amenities.
"This event is very affordable for all key personnel," Shilson said.
The dual-track program will cover both operating and compliance best practices. Operators are encouraged to send at least two employees so they can attend both tracks.
"Unlike other trade shows, this educational conference is specifically designed for the BHPH industry so all the sessions will focus on relevant information," Shilson said. "The sessions are interactive so individuals can take away answers to their specific questions.
An agenda and information on keynote speakers is available at www.bhphinfo.com.
The exhibit hall features all the latest products and services available to help increase profits and cash flow. Two receptions, a breakfast, and a luncheon are included and these are designed to facilitate networking with the experts, exhibitors, and other attendees.
"A very limited number of exhibit spots remain available," Shilson said.
To secure space, exhibitors can call Keith Shilson at (832) 767-4759.
Significant early registration discounts are available for paid registrations received prior to Friday. Some discounted rooms remain available at the Hilton DFW Lakes, so attendees are urged to reserve now to receive the discount.
"Hoping next year will be better is not a prudent strategy," Shilson said. "Operators are encouraged to 'work smarter, not harder' in 2015. This conference will get them pointed in the right direction."