7 guarantees for upcoming NABD conference — or your money back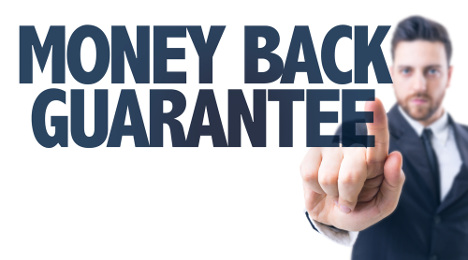 ORLANDO, Fla. -
Ken Shilson is giving operators an offer perhaps most of their customers might want — a money-back guarantee.
To reinforce what the National Alliance of Buy-Here, Pay-Here Dealers is orchestrating for its upcoming East Coast Conference, Shilson indicated this week that dealer attendees will be able to gather these seven elements to help their business or the NABD founder and president will give them a refund.
Shilson highlighted BHPH operators who come to the event set for Nov. 3-5 in Orlando, Fla., will receive a 12-step roadmap to cost-effective BHPH compliance; a strategy that operators can take back to their stores and implement now.
Furthermore, Shilson pointed out attendees will gather best operating practice tips to compete more successfully in 2016, including:
— Underwriting recommendations that will help "keep them sold"
— Marketing strategies to gain lost market share
— New inventory sourcing and reconditioning tools and techniques for the selling season
— Personal networking opportunities with leading capital providers
— New technology products and services in a sold-out exhibit hall
— Industry benchmarks and other BHPH trends
"Both the workshops and the general sessions feature new content never presented before, and important information that will help attendees succeed," Shilson said.
The NABD East Coast Conference is scheduled for Nov. 3-5 at the Wyndham Orlando Resort International Drive in Orlando, Fla.
The conference ends at 1 p.m. on Nov. 5 to facilitate travel.
NABD highlighted the Wyndham Orlando Resort International Drive is newly renovated and located next to the hottest new attraction, the Orlando Eye. Shuttle service is available to Disney properties and Universal Studios.
NABD has arranged discounted room rates of only $149 per night with no resort fees, but the special offer expires this week. Attendees can go online to make reservations or by calling (800) 421-8001 and referencing code NABD.
The complete agenda and speaker information is posted and will be continually updated on the NABD website at www.bhphinfo.com. Registrations can be made at the website or by calling (832) 767-4759.
"Don't miss this conference is you want to be more successful in 2016," said Shilson, who discussed more highlights about the upcoming conference in the video at the top of this page.