9 operator benefits of SDS capital offering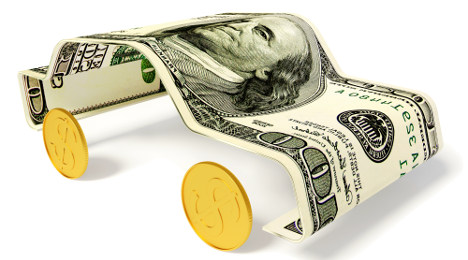 IRVING, Texas -
Strategic Dealer Services (SDS) understands that since large amounts of buy-here, pay-here dealers' capital are tied up in the sold vehicles out on the street, operators are continuously searching for new programs and products designed to help them manage the consistent money-in, money-out of day-to-day business.
SDS explained that it saw the need in the BHPH space for such products and developed the its Direct Advance and Bulk Purchasing programs to solve these specific cash-flow needs on an individual deal and large portfolio basis, respectively.
The SDS Direct Advance Program is a custom program designed for BHPH dealers wanting to obtain immediate cash flow on a deal-by-deal basis. SDS can reimburse the dealer for the upfront wholesale cost of purchasing the dealer's inventory and can allow the dealer to select custom payback terms.
The company highlighted a list of program benefits that can keep cash flow free, including:
— SDS allows the dealer to underwrite each deal
— SDS allows the dealer to keep servicing at the dealership to maintain customer relationships
— SDS requires no daily or weekly reporting
— SDS has no signup fees
— SDS has no unused line fees
— SDS offers electronic funding system, wire or ACH
— SDS provides reduced fees on repos and resold units
— SDS has no corporate walls to breakthrough as all decisions are made in-house
— Dealers can speak to anyone at SDS as there is not an automated phone system
"Strong down payments, quick repos, flexible pick-up payments and other up-front cash across the table can help improve a dealer's cash flow. However, over time, as units are sold, all dealers are forced to wait and rely on customer payments (whether they be weekly, bi-weekly, semi-monthly, or monthly) in order to recapture the invested capital and begin rebuilding cash reserves," SDS officials said.
"The age-old problem is once a dealer has successfully sold inventory and built up a strong BHPH portfolio, the need to keep inventory up and/or expand on business operations still remains, while the capital needed to do so is slowly trickling back in from customer payments," the company continued.
"SDS gives the BHPH dealer the opportunity to quickly access capital and maintain control of the customer relationship, deal servicing and payment collection from the in-house customer," the company went on to say. "In other words, with an easy approval process and no dealer restrictions, immediate cash flow is provided with no strings attached."
SDS is licensed to service dealers in 12 states:
— Texas
— Florida
— Ohio
— Georgia
— Missouri
— Mississippi
— Louisiana
— Oklahoma
— Tennessee
— South Carolina
— New Mexico
— Colorado
"By cutting the strings attached to other cash-flow solution products, SDS has delivered solutions for the BHPH dealer who is looking to successfully manage their day-to-day business without having to conform to someone else's rules. This keeps the dealer in control of their operations and fosters rapid growth and increased profitability," the company said.
"SDS operates with the purpose of acting as a trusted partner of all its dealers, and to assist them in their financial needs today, tomorrow and for years to come," the company went on to say.
To learn more about the cash-flow solutions provided by SDS, visit sdealers.com or call (855) 573-3253.