9 Trends from 2014 BHPH Benchmarks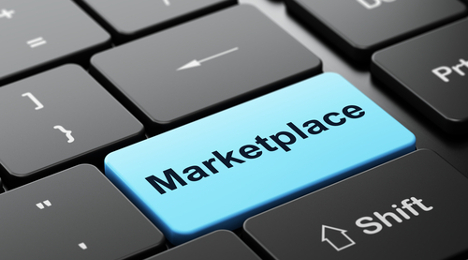 LAS VEGAS -
The 2014 Buy-Here, Pay-Here Industry Benchmarks didn't exactly paint the rosiest picture — especially with softening unit sales, which for some operators dropped by as much as 33 percent.
The nine general trends Ken Shilson spotted when sharing the latest benchmarks "reflect a significantly higher level of competition within the deep subprime marketplace."
Shilson, the founder of the National Alliance of Buy-Here, Pay-Here Dealers and SubPrime Analytics, again joined forces with Brent Carmichael of NCM Associates to share the newest data on Wednesday during NABD's annual national conference.
The first trend mentioned in Shilson's presentation dealt with sales, which declined again in 2014 compared to the previous year. He pointed to increased market competition from special finance companies, credit unions, and franchise dealers that extended credit to deep subprime customers.
"Individual operators were affected by varying levels of competition in their local markets," Shilson said. "Rural markets seemed to be less competitive than urban markets.
"Some operators expanded their facilities and added lots to increase market share in an attempt to grow or regain market share," he continued. "Experian data indicated that the decline in BHPH deep subprime used-vehicle financing in 2014 went primarily to credit unions and finance companies."
Shilson and Carmichael also noticed that deep subprime customers with credit scores below 550 also found their way into a late-model certified pre-owned vehicles at franchised dealerships. To make the deal work, Shilson indicated the contracts had lower down payment, higher monthly payment and terms longer than 50 months.
"These aggressive loans were fueled by cheap money and a search for higher yields," Shilson said.
With those deals in place, another trend Shilson noticed is one he has mentioned in many previous benchmark reports.
"History indicates that higher default rates occur on deals with 'too much vehicle and too little customer,'" he said. "Increased charge-offs on these loans should therefore be anticipated.
"These customers will likely return to the BHPH market and their repossessed vehicles will be available at auction in the future," Shilson continued.
The benchmark data showed BHPH operators again found inventory acquisition to be challenging given the increased competition.
"Future inventory supplies should improve resulting from greater availability of trades from increased new-car sales and from off-lease and off-rental vehicles and repos," Shilson said.
Beyond raw figures, Shilson pointed out that technology continued to play an important role in BHPH operating efficiency in 2014.
"Most customers now have smart phones. This cellular link has become an important way for BHPH operators to connect and collect with their customers and prospects," Shilson said.
"In addition, the integration of Internet-based marketing tools, payment device technology, electronic pay portals, inventory sourcing, and other technology are now available," he continued. "Operators who proactively utilized online marketing fared better than those who did not."
Another intangible element impacting BHPH performance in 2014 included moves made by regulators, including the Internal Revenue Service, the U.S. Department of Justice, the Consumer Financial Protection Bureau, the Federal Trade Commission and state's attorneys general.
"We can expect more compliance scrutiny in 2015 and beyond," Shilson said.
Not surprisingly, the benchmarks revealed that BHPH operators with greater financial flexibility through more equity and/or available lines of credit fared best in 2014.
"The increased level of competition demands that operators preserve their financial flexibility. Absent an increase in sales, this must be done by cost cutting and managing credit risk," Shilson said.
So what kind of BHPH dealers navigated 2014 best?
"Operators who are financially able to withstand competitive challenges from lost market share will prosper in the future when customers return to the BHPH market," Shilson said.
"In the interim, operators are advised to implement technology that will increase market share and improve operational efficiencies," he continued. "Maximizing recoveries is also vital to mitigate bad-debt losses."
Finally, Shilson mentioned one other trend that came to light from this year's benchmarks. Lease-here, pay-here is growing in popularity in several states where sales tax deferral and state regulations favor this business model.
"Therefore, we have included lease here benchmark loss metrics for the first time. These loss metrics will be a reference for those considering the lease model and for those already using it," Shilson said.
Editor's Note: A complete recap of the 2014 Buy-Here, Pay-Here Industry Benchmarks will be published in the June edition of BHPH Report.