ABCoA to begin 40th year in business with Deal Pack User Conference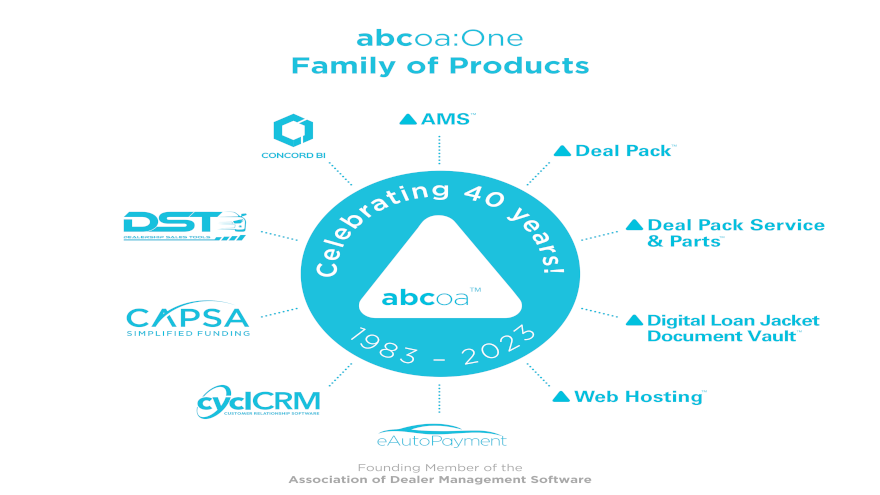 Advanced Business Computers of America (ABCoA) is kicking off its 40th anniversary by hosting its fifth Deal Pack User Conference on Feb. 27-28 at its headquarters in Jacksonville, Fla.
The software-as-a-service company dedicated to the used-vehicle and special finance industries and known for Deal Pack and cyclCRM highlighted that its User Conference is designed to be a unique learning experience for independent dealers, much like a dealer performance group.
According to a news release, attendees will be taken through Deal Pack's sales, collections, general ledger, service and parts modules and cyclCRM by ABCoA's customer success specialists.
ABCoA said the dealer-centric approach can allow buy-here, pay-here and lease-here, pay-here operators to learn and experience the latest features and innovations that Deal Pack and cyclCRM has added for its customers, in addition to learning how the application can improve their daily operations and best practices for success.
"The Deal Pack User Conference is a special experience for our customers and prospects," ABCoA head of human resources and public relations Karolina Jarvis said.
"Our users get the chance to network, learn from our speakers and fellow dealers, learn how ABCoA's robust ecosystem can improve their operation's daily functions, and how Deal Pack gives them complete financial visibility of their operation at any given moment in time, anywhere in the world," Jarvis continued.