April Bankruptcy Filings Drop 12%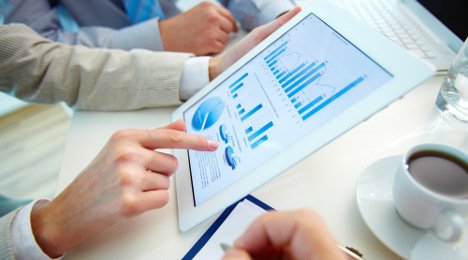 ALEXANDRIA, Va. -
Impacted in part by the legal costs, the American Bankruptcy Institute indicated total bankruptcy filings in the United States decreased 12 percent in April compared to the same month last years.
According to data provided by Epiq Systems, bankruptcy filings totaled 77,884 last month, down from the April 2014 total of 88,163. Consumer filings declined 11 percent to 75,272 from the consumer filing total of 84,762 registered in April of last year.
Total commercial filings in April ticked down to 2,612, representing a 23-percent decline from the 3,401 business filings recorded last April. Total commercial Chapter 11 filings dipped 41 percent to 405 filings in April from the 689 commercial Chapter 11 filings registered in April of last year.
"Sustained low interest rates for business borrowers, flat consumer debt levels and the high costs associated with filing for bankruptcy continue to suppress the filing totals," ABI executive director Samuel Gerdano said.
"Fewer consumers and businesses are turning to the bankruptcy code for a financial fresh start," Gerdano continued.
To provide distressed companies better access to the rehabilitative powers of the bankruptcy code, the ABI Commission to Study the Reform of Chapter 11 released its final report in December, containing recommendations for modernizing Chapter 11 business reorganizations.
The commission's final report recommends improvements to the code to account for today's evolving corporate climate and to encourage debtors to file before they have to liquidate.
Turning back to the most recent data but looking at it from a sequential basis, officials noted total bankruptcy filings for the month of April represented a 5-percent decrease compared to the 81,662 total filings recorded in March.
Total noncommercial filings for April also represented a 5-percent dip from the March noncommercial filing total of 79,000.
April's commercial filing total marked a 2-percent softening from the March commercial filing total of 2,662.
April commercial Chapter 11 filings also decreased 2 percent when compared to the 412 filings registered the previous month.
The average nationwide per capita bankruptcy-filing rate in April was 2.74 (total filings per 1,000 per population), an increase from the 2.65 rate registered in the first three months of the year.
Average total filings per day in April came in at 2,596, a 12-percent drop-off from the 2,939 total daily filings in April of last year.
States with the highest per capita filing rates (total filings per 1,000 population) in April included:
1. Tennessee (5.63)
2. Alabama (5.24)
3. Georgia (4.85)
4. Illinois (4.66)
5. Utah (4.31)
ABI has partnered with Epiq Systems, a provider of managed technology for the global legal profession, in order to provide the most current bankruptcy filing data for analysts, researchers and members of the news media.