Ask The Hall Of Famer: Tax Advice and Avoiding 'Silly Loans'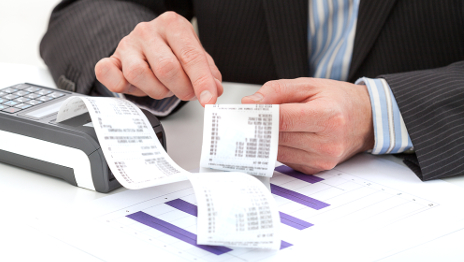 CARY, N.C. -
Being that it's now March, how important is it for operators to find a tax advisor they trust?
Julian says …
You need a long term tax strategy, and you need to understand how it's going to work when you shrink or sell your notes. Nothing goes forever. The great quote and a famous short story are based on the phrase "this too shall pass."
Ken Shilson knows best, but if you have more than a $1 million in notes, you need a finance company, and you need really good adviser. You can get away with buying cheap batteries, but don't go cheap for tax adviser or legal.
If you had a gripping pain in your chest, you are not going try to clip a coupon out of the paper for the cheapest doctor.
When I owned airplanes, my aircraft mechanic would always use the line on me, "Now you want to fix this right while we have you on the ground, don't you?" I paid him a fortune.
How tempting is it this time of year for BHPH dealers to make "silly loans" because buyers have a little extra cash in their pocket thanks to a tax refund?
Julian says …
It is very tempting. We are human. That's where a scoring system helps bring us back to reality a little bit — always a challenge.
Actually, many studies have shown the higher repo rates are on deals made at the end of the month. BHPH dealers would be better off to look at financials that were 90 days instead of 30.
Many new-car stores have docs or daily operating controls where the sales staff is pushed to meet the goal every day. BHPH doesn't work that way.
Growing up on a ranch when I was about 10 years old I asked an old cowboy, "How do you ride a horse great?"
His response is purse wisdom for so many things in life. "Take a deep seat, hold on tight and take a long look." (The long term).
Dealers have said 2013 was challenging for the BHPH industry, and 2014 wasn't much better. What's your assessment of the past two years?
Julian says …
Last year was one of the two toughest years I've ever had. Our local market in Oklahoma City is extremely competitive. BHPH dealers need to be thinking long term. Think about alternate profit sources: service and tires and rentals, for example.
Julian Codding has been in the buy-here, pay-here business for more than 30 years with dealerships in Oklahoma. Codding was inducted into the NABD Hall of Fame in May. Do you have a question for members of the NABD Hall of Fame? Please submit your questions, ideas and suggestions to BHPH Report editor Nick Zulovich at nzulovich@cherokeemediagroup.com.