Braeger Auto Finance Group Offers Way To Get Investor Money To BHPH Operators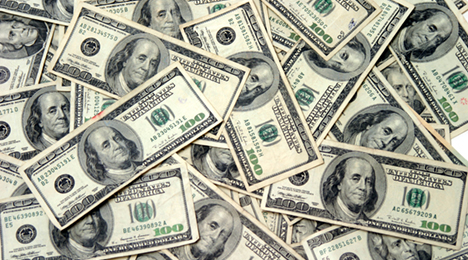 MILWAUKEE -
Braeger Auto Finance Group chief executive officer David Braeger wanted to solve a problem buy-here, pay-here dealers encounter when they go to traditional banking outlets looking for an increase in funds to expand their portfolios.More money can mean the chance to turn more vehicles and get more paying customers on the books.
"Often times banks won't touch them. When I created this business model, it was based on that premise that I wanted to help a problem," Braeger said.
So Braeger Auto Finance Group works with established BHPH dealerships who already have a related finance company they tap to make loans. The company takes funds from individual investors and pushes that money into the store's credit line.
As a result, Braeger explained that BHPH operator looks considerably more attractive to a traditional commercial finance source.
"What they're able to do is leverage it and get the money from the bank," Braeger said. "It turns them from a begging situation to say, 'Hey we've got $3 or $4 million here.Do you want to do business with us?'"
One Braeger client near Houston turned a $4.2 million injection into more funds from commercial outlets. Now the BHPH operation has a $38 million credit facility, nearly triple the amount the operator was maxing out at $12.5 million.
Braeger acknowledged it is unusual for investment money to end up in the BHPH market. He explained if a Wall Street hedge fund wanted to get into the space, it likely would be for a minimum of $50 million.
"That's not much of a benefit for your average dealer because it means you're just giving him all of your paper," Braeger said. "But if we do an investment, we can do it in tranches of $1 million or $3 million. It's really what you need at that moment and then as you grow, we want to grow with you."
Braeger explained where the money arrives that BHPH operators use to make vehicle loans.
Braeger utilizes VroomBank.com as its Internet investment portal. Interested investors can access the site, set up an account, select a fixed investment ranging from three-, four-, or five-year notes, yielding 7 percent, 8 percent or 9 percent, respectively.Investors then receive quarterly interest payments.
"We're seeing strong interest in what we offer. We believe we are offering a safe, sustainable, and simple source of meaningful investments over many alternative fixed income opportunities," said Braeger, who spent 24 years in investment banking.
Braeger is only about a year into this new venture. This year, he's hoping the pool from investors grows to about $50 million so he can turn around and send that money BHPH operators.
Dealerships qualifying for investment are evaluated for demographic attributes including the requirement that the dealer operates a related finance company, resides in a warm climate for year-round buying, currently have portfolio greater than $10 million, and meets standards of third party analysis.
We do like to work with dealers who report credit. Our goal is not only to help dealers but also to help the consumer," Braeger said. "If the consumer is paying on time and a nice relationship with the dealer, their credit gets better and they get lower interest rates and helps their entire financial security. That's one of our value propositions to the consumer.
"This is an exciting time," Braeger said."We're benefiting investors, auto dealerships who gain access to adequate capital to grow their business and individuals seeking to own an auto and build a positive credit profile. It's a win, win, win."
Braeger grew up in the dealership business with the family store dating back to 1923. He's excited about the potential of Braeger Auto Finance Group.
"Bottom line in the buy-here, pay-here market, dealers will always need money. We're performing a strong service," he said.