Car-Mart adjusts dealership addition plans by opening Georgia store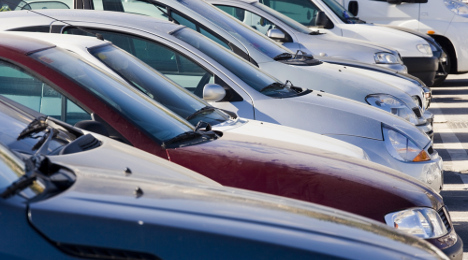 BENTONVILLE, Ark. -
When America's Car-Mart closed its fiscal year back at the end of April, the buy-here, pay-here dealership chain initially expected to expand its footprint in Missouri. Instead, Car-Mart broadened its presence elsewhere in the Southeast this week with its seventh dealership in Georgia.
The newest location is in Albany, Ga., lifting Car-Mart's store count to 142. This store that's to be managed by Josh Wolf is the first new store opening of the company's current fiscal year.
And as far as that previously projected addition in Missouri, company officials said, "We currently expect to open our Rolla, Mo., dealership within the next couple of weeks, and we have eight additional new location projects in process at this time."
Car-Mart president and chief executive officer William "Hank" Henderson mentioned when the company reported its fourth-quarter and full fiscal year performance that the store in Missouri was scheduled to begin moving metal in June. Henderson also shared some details on how Car-Mart plans to venture into new markets.
"We are very excited about our expansion plans as we will be adding a new state this year — Iowa," Henderson said. "We have already secured a location in Burlington, Iowa, and are currently looking at a few other prospects in the state.
"As always, we look forward to adding value to the markets we will serve," he continued. "We are looking to pick up the pace of new lot openings in 2016, and the projects in process right now will certainly help.
"We are pleased with the top line growth and remain convinced that we are moving the company in the right direction," Henderson went on to say.
The company is looking to leverage the additional stores to improve the performance it enjoyed during the 2015 fiscal year, metrics that included:
— Net income of $29.5 million or $3.25 per diluted share
— Revenue increase of 8.4 percent to $530 million
— Retail unit sales increase of 9.9 percent to 46,760 vehicles
— Net charge-offs as a percentage of average finance receivables of 27.8 percent, down from 28.2 percent for the prior year
Car-Mart closed its most recent fiscal year with a 10.7-percent lift in sales during Q4 as well as a $222 jump in the retail sales price for those vehicles to push revenue to $138 million and net income to $7.2 million.
"As we expected, we saw a nice improvement at the top line for the quarter and are pleased to see the increase in sales productivity," Henderson said. "Our general managers are doing a very nice job of executing our sales plan and are working hard to attract customers looking for good, basic and affordable transportation to go with Car-Mart's excellent service.
"We believe that we offer our local markets a better value by staying focused on customer success," he continued. "As always, we are committed to growing our company in a healthy manner with customer success being the priority.
"Competition remains tough, but we know that we can execute at a much higher level, specifically as related to our lot level collections efforts," Henderson went on to say. "We remain committed to continuing to grow the business in the face of increased competitive pressures which have been prevalent for the last few years. We believe that there is a significant number of good, hard-working folks who deserve the opportunity to succeed with Car-Mart, and we will continue to expand to meet this need."
No matter how many more stores in Missouri, Georgia, Iowa or elsewhere where Car-Mart might add, chief financial officer Jeff Williams reiterated the importance of one specific part of the company's business.
"Because the competitive environment remains challenging, we must always be on the top of our game especially as related to collections," Williams said.
"We are focused on the increase in our accounts over 30 days past due at the end of the quarter and the decrease in principal collected for the quarter. We are not happy with where we are in these two areas and are working hard to help our customers succeed," he went on to say.