Compliance Dialogue Highlights NABD Academy & National Conference Agendas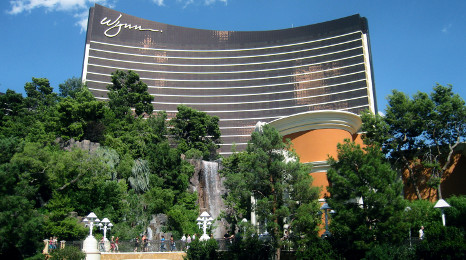 HOUSTON -
Compliance will be one of the major focuses as the National Alliance of Buy-Here, Pay-Here Dealers host two national events in less than a week at one of Las Vegas' most luxurious resorts.
First, beginning on May 18, NABD will host its a BHPH Compliance Academy, a program designed for both new and experienced operators who want to learn about important compliance matters and ways to implement them through best practices.
Then, the 16th annual national conference, the industry's largest BHPH gathering and trade show, will start on May 20.
All of the events are being held at the Wynn Las Vegas, which recently received the prestigious Forbes Five-Star Award of Excellence.
NABD founder and conference chairman Ken Shilson explained why compliance is becoming such an important part of BHPH success and why the organization decided to make it such a focal point at this year's events.
"The Compliance Academy replaces our previous sold out Dealer Academy which has preceded our National BHPH Conference for the past two years," Shilson said. "With the Consumer Financial Protection Bureau, the Federal Trade Commission and state attorneys general now focusing on the BHPH industry, compliance needs to take center stage.
"This academy will benefit people entering the business, owners, key employees, capital providers, chief compliance officers, general managers, collectors and anyone seeking a proactive approach toward successfully implementing a compliance management system," he continued. "This will not be a boring lecture format and instead includes interactive panel sessions with some of the nation's best operators, attorneys and experts.
"All attendees receive a certificate for their participation," Shilson added.
Shilson emphasized future success in the BHPH and LHPH industry depends on the practical implementation of a compliance system that will satisfy both new and existing regulatory challenges.
"The BHPH industry must find ways to incorporate the legal requirements of state and federal regulatory agencies into their daily operations. This will be easier said than done," Shilson said.
"This program will focus on helping operators meet these compliance challenges with examples, practical tips and techniques. The program will address compliance in regards to underwriting, collections, capital, leasing, add-on products, recoveries and other operating aspects. It will also focus on IRS compliance and new IRS audit issues," he went on to say.
The Compliance Academy will be followed by the National Conference. Compliance Academy attendees who register prior to April 18 can attend the NABD 2014 National Conference opening sessions and gala welcome reception on May 20 at no cost.
And plenty of compliance discussions and presentations are on tap for the national conference.
Rick Hackett, who most recently served as an assistant director at CFPB over the installment and liquidity group — with regulatory authority governing BHPH — will be a keynote speaker on May 21.
In addition, that day's session will feature Joel Winston, former assistant director at the FTC, where he was responsible for government relations and corporate compliance over advertising, privacy and financial services law.
Later, nationally recognized attorneys Tom Hudson and Terry O'Loughlin will join Hackett and Winston during an interactive session titled, "The CFPB, the FTC, the Attorneys General and You." The interactive format will allow attendees to obtain answers to their questions and receive insights into compliance matters of critical importance.
In addition, the program includes sessions covering collection best practices, recoveries, payment devices, finding capital, Internet websites, online marketing, integrated technology solutions, add-on products, IRS updates and audit issues, and much more.
"The 2014 National Conference will focus on all the latest industry developments, trends, benchmarks, compliance and other important industry changes since last year. In addition, the trade show this year will be the largest in BHPH history and will include all the newest products and services to make attendees more successful," Shilson said.
"Last year, approximately 1,800 attendees participated in the 2013 National Conference and Dealer Academy, together making them the largest use-car event in the automotive industry," he added.
The exhibit hall this year features more than 130 exhibitors including capital, technology, add-ons, compliance, CPAs, marketing, the Internet and other products and services, which increase profitability and cash flow.
"Attendees can learn about compliance matters during the educational sessions and find solutions in the adjoining exhibit hall," Ken Shilson said.
For accommodations at the Wynn, NABD secured unprecedented discount room rates of $189 per night with no resort fees for reservations using the group code, "NABD2014" prior to April 18 or while supplies last.
"The room block is filling fast due to the exceptional room discounts and because Las Vegas is very busy during that week," Shilson said.
To register for the Compliance Academy or the National Conference online go to www.bhphinfo.com or by call (832) 767-4759. Anyone interested in exhibiting should call Keith Shilson at (832) 767-4759 while space remains available.