DealerSocket Buys AutoStar Solutions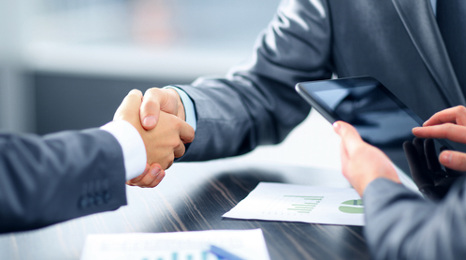 SAN CLEMENTE, Calif. -
DealerSocket announced this afternoon it has bought AutoStar Solutions, a popular dealer management system for buy-here, pay-here and used-car dealers.
This news comes after AutoStar Solutions first announced at the end of December that its AutoStar Fusion dealer management system had completed integration with DealerSocket's customer relationship management software.
"AutoStar Solutions delivers extreme value and expertise to the buy-here, pay-here and used-car retailers," said Jonathan Ord, chief executive officer of DealerSocket. "The people at AutoStar are passionate about the used car retailing world. Together, our goal is to equip BHPH dealers with the most advanced and innovative next generation technology at the best possible value for their day-to-day operations."
The DMS system tailors its solutions for BHPH and used dealers, specifically, and works to optimize processes for finance, wholesale and leasing.
AutoStar's solutions include Web-Based DMS, PortalPay, CollectorPro, Insight Reporting, Leasing, AccountLink, NetLink, and more.
"We're excited to announce this partnership with DealerSocket," said AutoStar's president and CEO Allen Dobbins. "DealerSocket's deep commitment to providing their customers with next-generation technology aligns perfectly with our value standards, technology, and opportunities for automotive dealers."
AutoStar's chief revenue officer Antonio Rajan added: "This is an excellent opportunity for our company to evolve our product offering into an even more powerful platform and essential tool for Independent and BHPH dealers. The future is brighter more than ever with this partnership."
And this isn't the first big acquisition the DealerSocket has made this year. In late February, DealerSocket announced the acquisition of FEX DMS, a dealer management system (DMS) for BHPH and other independent dealers.