Department Of Justice Sues Two North Carolina BHPH Dealers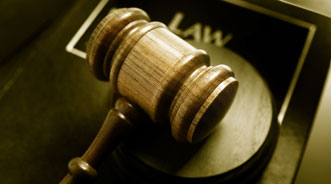 CHARLOTTE, N.C. -
A host of high level law enforcement agencies that can target a dealership in the Tar Heel State are suing operators who have been in business in North Carolina's largest city for more than 15 years.
Earlier this month, the U.S. Department of Justice, the U.S. Attorney's Office for the Western District of North Carolina and the North Carolina Department of Justice filed a lawsuit alleging that Auto Fare Inc., Southeastern Auto Corp. and Zuhdi Saadeh — the owners and operators of two buy-here, payhere dealerships in Charlotte, N.C. — violated the federal Equal Credit Opportunity Act by intentionally targeting African-American customers for the extension and servicing of installment sale contracts on what law enforcement contends were unfair and predatory terms.
The state of North Carolina also alleges that the defendants' actions violated the state's Unfair and Deceptive Trade Practices Act.
When reached by The BHPH Report, Kathi Lucchesi vehemently refuted the claims stated in the lawsuit. Lucchesi is a former district attorney in Charlotte who now is a partner with Johnston, Allison & Hord and representing Auto Fare, Southeastern Auto and Saadeh.
"Mr. Saadeh unequivocally denies the allegations made by the Department of Justice," Lucchesi said. "Mr. Saadeh has not used racial slurs or derogatory comments, nor has he discriminated against any of his customers during his more than 15 years in the Charlotte community.
"More importantly, Mr. Saadeh has not targeted his African-American customers for unfair and predatory lending practices as alleged by the Department of Justice," she continued. "Each customer purchasing a car from either of Mr. Saadeh's buy-here, pay-here dealerships is offered the same interest rate regardless of their race.
"Additionally, the price on each car is set, without regard to race, before a customer ever walks onto the lot," Lucchesi went on to say. "It is outrageous that the Department of Justice seems to suggest that just because Mr. Saadeh's businesses are located in an African-American Community that they should be subject to a higher scrutiny than a business in a non-African- American community.
"As a minority business owner himself, Mr. Saadeh is very aware of the harm discrimination can cause. We believe this to be a case of overstepping by the DOJ, and Mr. Saadeh intends to vigorously fight these meritless claims," she added.
The complaint, which was filed on Jan. 13 in the U.S. District Court for the Western District of North Carolina, alleges that the defendants engaged in a pattern or practice of what law enforcement called "reverse redlining" by targeting African-American customers for installment sale contracts with inflated sales prices, down payments and interest rates without meaningfully assessing the customers' credit.
The complaint states that Saadeh, who operates Auto Fare and United Car Sales, has used racial slurs to refer to African-Americans and made statements expressing his views that African-American customers have fewer credit options, making them more likely to accept the predatory terms of the contracts offered by the defendants.
Law enforcement believes the defendants' practices resulted in rates of default and repossession that are higher than other dealers who cater to subprime customers.
The complaint also alleges that the dealerships and Saadeh failed to provide customers with a reasonable notice of repossession, repossessed vehicles of customers who were not in default on their contracts, failed to give customers refunds they were due, improperly seized customers' personal property in repossessed vehicles and used global positioning system devices to locate and repossess vehicles without informing customers that the dealership had installed these devices.
"Each customer that purchases a car signs a GPS acknowledgement form, and it's in the customer file," Lucchesi told The BHPH Report in a separate interview.
"My client charged the same interest rate to all customers. He charges the maximum allowable under North Carolina. There's no allegation in the complaint that he used usurious rates or that he was in violation of law," continued Lucchesi who was first retained by Saadeh last fall.
"I think this is capitalism at work," Lucchesi went on to say. "He charged what he charged, and people were free to come and go from the lot as they pleased. He was providing the same financing to each and every customer that walked onto his lot."
Lucchesi, Auto Fare, Southeastern Auto and Saadeh have 60 days following the suit filing to respond. The U.S. Department of Justice, the U.S. Attorney's Office for the Western District of North Carolina and the North Carolina Department of Justice investigated and filed the lawsuit jointly.
"Intentionally targeting African-Americans for contracts with predatory terms because of their race violates fair lending laws," said acting assistant attorney general Jocelyn Samuels for the Civil Rights Division.
"By filing this lawsuit, the Justice Department is acting to ensure that subprime dealers in the auto industry provide credit in accordance with the law. The Justice Department will continue to ensure that people have equal access to credit, regardless of race," Samuels continued.
Anne Tompkins, the U.S. attorney for the Western District of North Carolina, added, " The terms of a person's loan should not be determined by their race. Predatory lending and illegal discrimination will simply not be tolerated."
North Carolina Attorney General Roy Cooper also commented on the suit.
"Charging people inflated prices based on their race isn't the way to do business in our state," Cooper said. "These allegations show outrageous behavior that should be stopped."