Equifax removes reporting minimums for NIADA & NABD members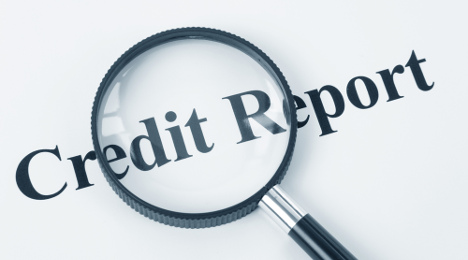 ATLANTA -
With new survey reports showing independent dealers are fearing a significant decline in customer traffic, Equifax is offering new tools for members of the National Independent Automotive Dealership Association and National Alliance of Buy-Here, Pay-Here Dealers to create what company executives are calling a "transparent environment" for customers with checkered credit backgrounds.
BHPH dealers who are NIADA or NABD members can report their consumer auto loans and payments to Equifax without having to pass traditional barriers such as holding a certain number of accounts. Previously, operators needed to have at least 500 active accounts to send this information.
"That's a really big deal because we're making it easier for the smaller dealers now," said Angelica Jeffreys, vice president and dealer leader for Equifax. "We're trying to encourage transparency in this segment of the dealer population, giving them the tools they need to be a better, more-customer friendly organization."
Jeffreys explained reporting trade lines not only improves the data available to dealers for qualifying future potential buyers, but it also encourages customers to make timely payments because their credit rating may be directly impacted by how they perform on their loan.
In addition, she added dealer reporting will add trade lines to a consumer's credit file to more accurately reflect their handling of debt, which may grant them even more opportunities to competitive terms based on their credit history.
Jeffreys recollected a dealer survey Equifax recently completed with the assistance of NABD. She pointed out that 64 percent of what she called "progressive" BHPH dealers already reported credit activities to bureaus such as Equifax. That group included operators in 43 out of 50 states.
"That's a good sign of taking steps to create a transparent environment that's good for consumers. The consumers will have the benefit of that reporting," Jeffreys said.
The Equifax executive went on to emphasize how the move to work with dealers of all sizes who are members of NIADA and NABD is showing the commitment to this space by the multi-billion dollar company.
"For a company like Equifax to open these doors, let's face it, the independent market is a little more risky," Jeffreys said. "For Equifax to open their doors to NIADA members and NABD members that shows how committed we are to this segment in providing a platform to create a transparent environment for consumers."
Furthermore, the credit reporting availability is a development cheered by Steve Jordan, executive vice president of the NIADA, which hosts its annual convention beginning today in Las Vegas.
"Many of our members want to furnish their consumer auto loan portfolio to a credit bureau, however many are small business operators who do not understand the process and find it complex," Jordan said.
"We are excited to work with Equifax and broaden access to the process and bring training to the space," he continued. "Our relationship with Equifax has really grown over the last year, and our members will continue to benefit from Equifax data and industry expertise."
Latest NIADA Quarterly Business Confidence Survey
More of that industry expertise is coming through the latest edition of the NIADA Quarterly Business Confidence Survey, which presents independent dealers' sentiment on the current state of the industry. Equifax provided insight on subprime auto lending trends.
But a key metric from the latest survey wasn't connected with a bureau score.
A key statistic from the latest NIADA Quarterly Business Confidence Survey indicated that the number of dealers who expect their customer traffic to decline over the next quarter has more than doubled — from 8.3 percent to 17 percent —since the survey was last conducted.
Jeffreys explained this spike reflects heightened competition in the used market from large dealer groups.
"The growth of franchise dealers in the used car space is not the only concern independent and BHPH dealers have expressed," Jeffreys said. "Because many of these dealerships do not report their accounts to a credit bureau, we've heard anecdotally that some consumers may opt to default on an auto loan since their credit score may not be affected.
"To help dealerships avoid these situations, mitigate strategic defaults and reward positive consumer payment behavior, we are working with the NIADA to enable dealers to report consumer auto loans and payments," she went on to say.
NIADA Convention attendees can learn more about trade line reporting during a training session at the event, which will be hosted by Jeffreys and Jenn Reid, senior partner channel manager for Equifax, who both have retail dealership backgrounds.
The session is a BHPH breakout session titled, "Reporting Consumer Credit: Advance Your Customer and Grow Your Business," which will occur on Thursday.
"It's a matter of being accustomed to how the report is written," Jeffreys said. "At the end of the day, you're looking to interpret the data, which is right in front of you. It's not rocket science. It's just looking at it to say, 'OK, this customer had several inquiries from different areas over the past few weeks.' They might be hopping different dealers."
Jeffreys added that being able to interpret a credit report along with possibly leveraging the income and employment verification tools offered by Equifax can give BHPH operators an even clearer picture of the potential buyer.
"What we're seeing is there are a lot of buy-here, pay-here dealers who want to be proactive in taking steps to legitimize their business from the sense of creating a transparent experience for the consumers and also showing their lenders who come from things very by the book," she said. "They're verifying income and not just taking the word of a paystub. That's steps to show the regulators that we're in control of the environment and we're doing good things for consumers."
More information about this week's NIADA event is available at www.niada.com/convention.